Twin shaft concrete mixer not only can be stirred in the radial direction, but also in the axial direction during the mixing process. The mixing space can be fully utilized with the the aggregate, cement and water, which can be uniformed the best stirring model in short time. The machine is a widely used high efficiency concrete mixer.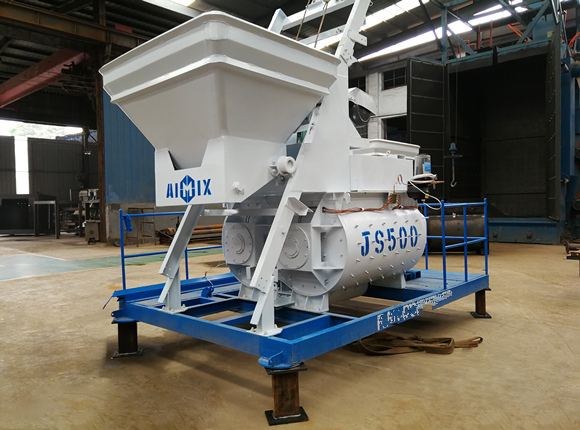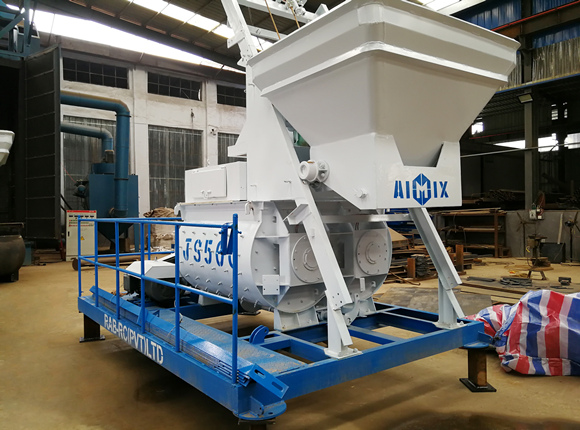 Types of Concrete Mixer
Concrete mixers are divided into single-shaft mainframes during the operation of the mixing plant. Different types produce different concrete products. There are double types including JS series and JSS series concrete mixer.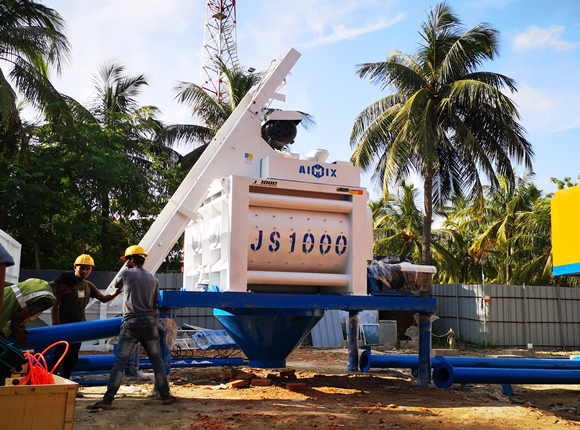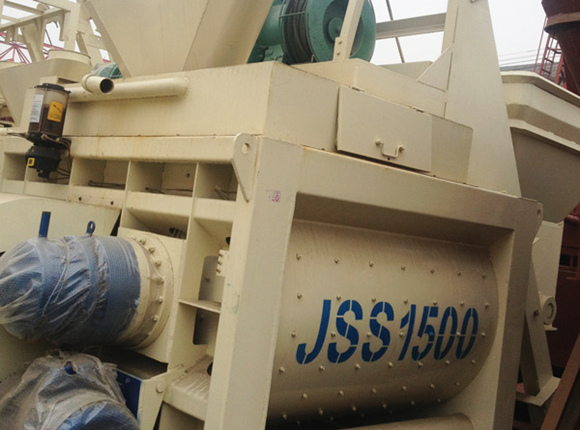 JS Twin Shaft Concrete Mixer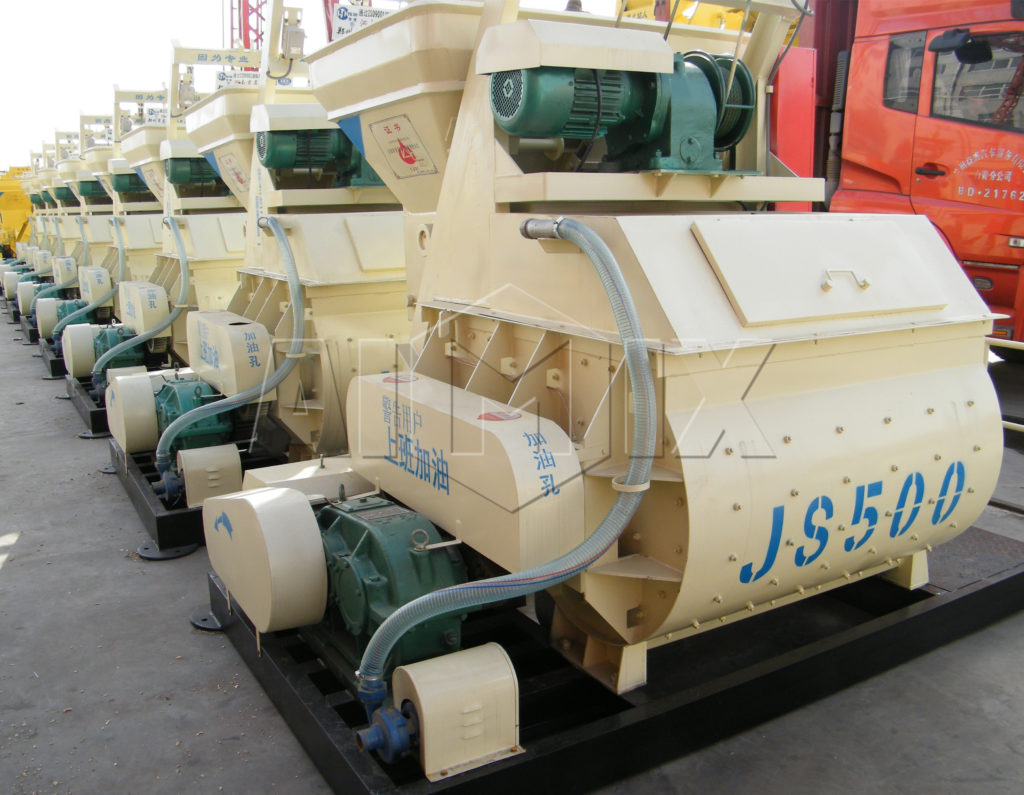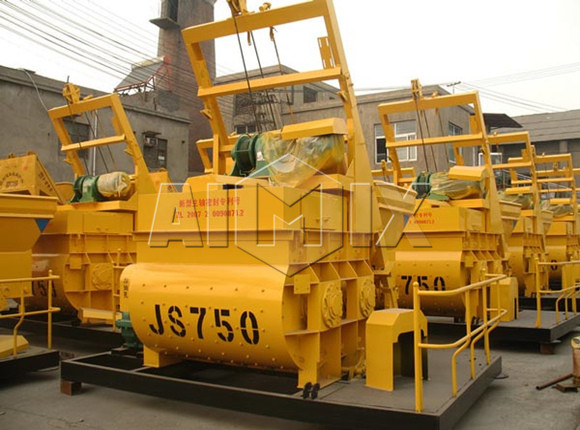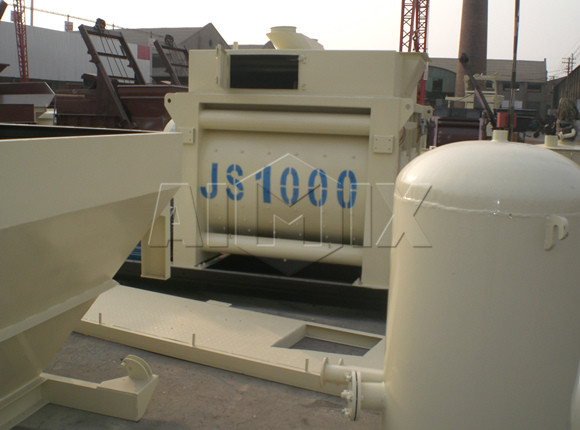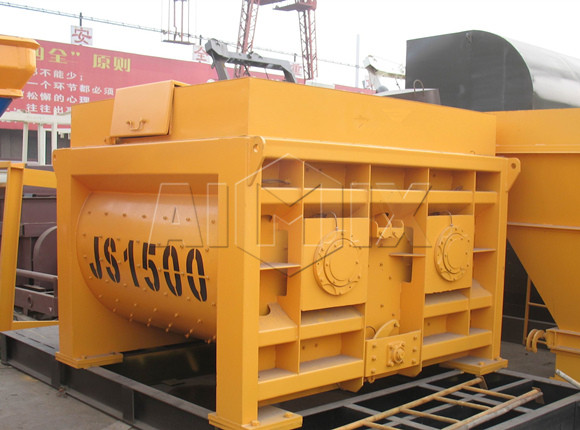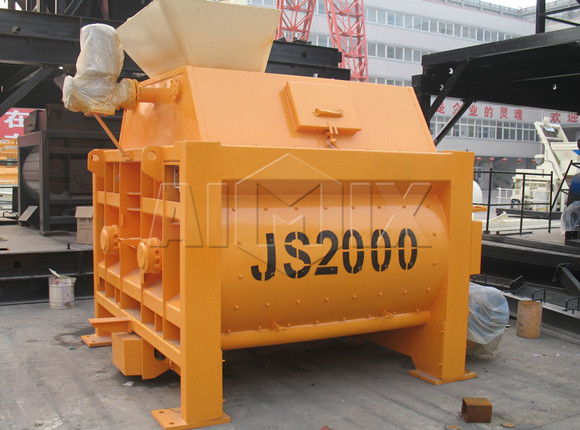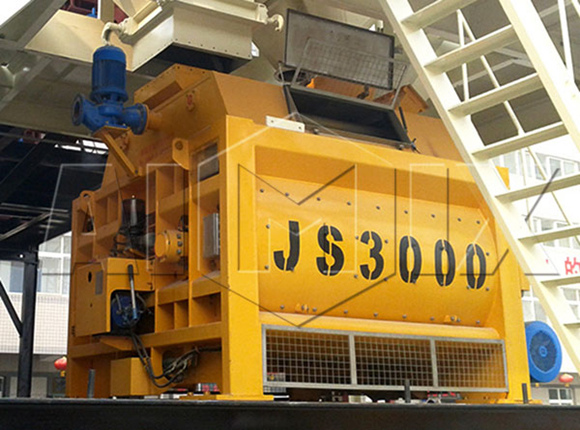 JS series mixer is a forced double shaft horizontal concrete mixer. This machine has the advantage of a single machine independent operation operation and a simple concrete mixing plant composed of PLD batching machines. In addition, it can also provide a supporting host for the batching plant.
JS Applications
JS series mixer is suitable for all kinds of large, medium and small prefabricated components factories and highways, bridges, water conservancy, docks, and other industrial and civil construction projects.
JS Functions
It can mix dry hard concrete, plastic concrete, fluid concrete, light aggregate concrete and various mortars. In conclusion, it is a high efficiency model and has many functions.
JS concrete mixer design types
JS series mixer product has a reasonable design structure, novel layout, and convenient maintenance. The height of the outrigger part is designed according to different types like JS500, JS750, JS1000, JS1500, JS2000, etc.
The users can be equipped with various trucks. These can also be modified according to operators' special requirements to meet the demands.
JSS Series Double Spiral Belt Concrete Mixer
JS and JSS series twin shaft mixers play important role in the batching plant. They have double shafts in the structure design.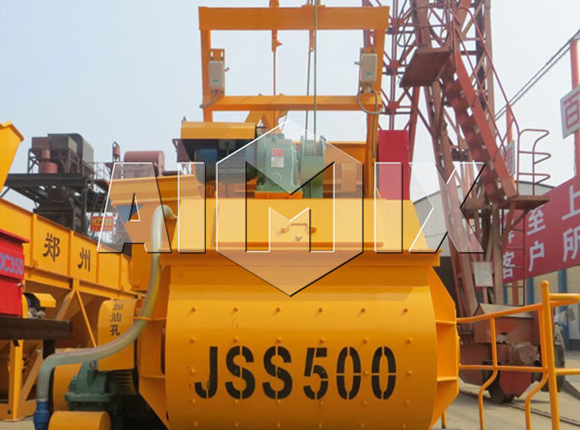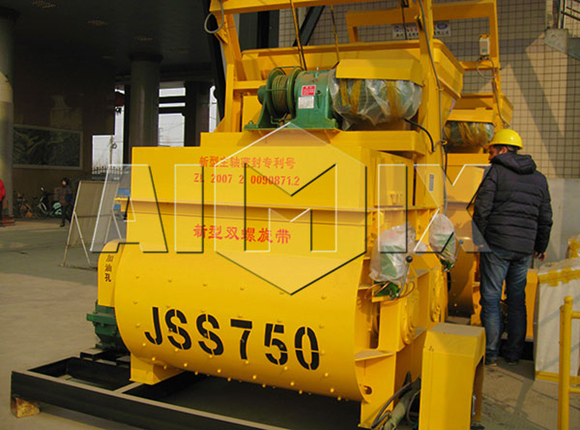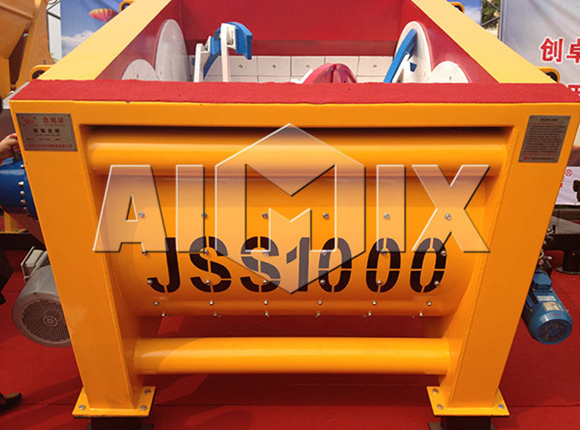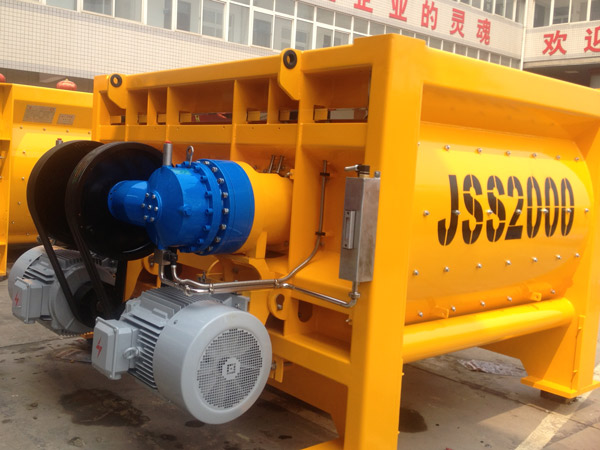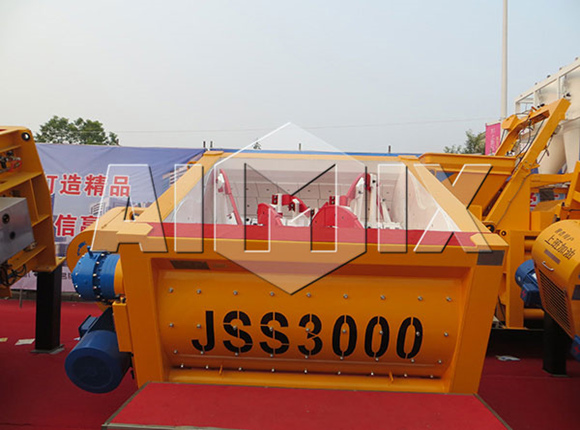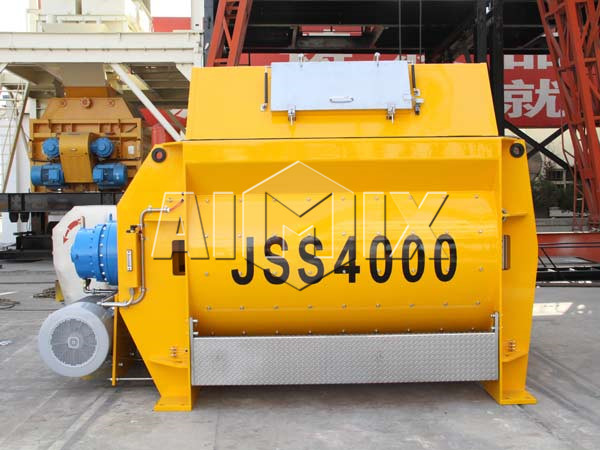 JSS series mixer can reduce the mixing time because of the double shaft. In addition, it has fast stirring speed. They have reasonable structure, low noises. In fact, the planetary concrete mixer can help the users get high quality concrete mixing. There are vertical shaft concrete mixer. Welcome to select the right double shaft mixer.
If you want to get a high quality JSS series mixer, please get in touch with us as soon as possible. Our staff can help you get right one for your project. Welcome to have the cooperation for your business.
The Key Features of Twin Shaft Concrete Mixer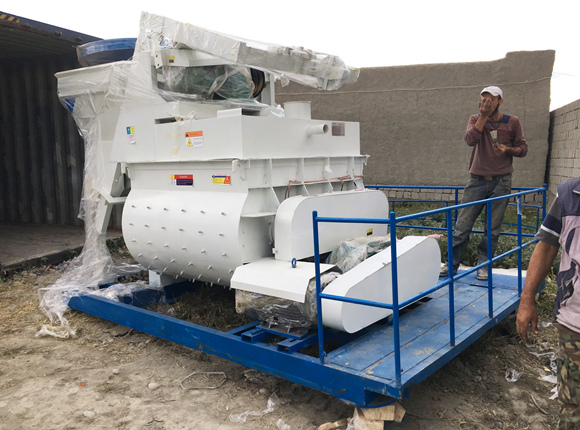 Professional technicians
Customized product design and models.
Strictly testing concrete mixer machine
Guidance installation and testing
Technical training and maintenance
Regularly visiting and testing machine
Twin Shaft Concrete Mixer for Sale
Twin shaft mixer is very popular in the concrete marketing sales. The machine is the ideal models at home and abroad, which have the advantages of high automation and good mixing quality. In addition, it has low noise and high efficiency. If you need a double shaft mixer, please get in touch with us. You will get the high quality mixer from our company.
Twin Shaft Mixer Batching Plant
As the concrete batching plant, the twin shaft mixer has large valve in the mixing process. It has strong stirring model. Generally speaking, it has higher efficiency compared to single-shaft concrete mixer. In the operation, it plays the important role for clients to produce the professional concrete. It can quickly meet the necessary concrete mixing demands.
Twin-shaft Mixer Design
The machine is a widely used high-efficiency concrete mixer. It adopts motorized discharge and can be used with dump trucks. It mainly includes mixing drums, hopper loading racks, hoisting mechanisms, mixing drums, mixing blades, mixing shafts, mixing arms, Frame, unloading mechanism, oil supply, water supply system and electrical system. It is suitable for mixing plastic, dry hard, lightweight aggregate concrete and various mortars. It is an ideal tool for various construction sites.
Twin Shaft Concrete Mixer Manufacturers
Double-shaft concrete mixer manufacturers come from different countries. However, Aimix is the professional concrete batching plant manufacturer and supplier in China. We have won the high reputation in different countries and regions. In addition, our products have exported to over 100 countries and regions. What's more, the excellent service and high quality products will make you get more satisfaction.
Twin Shaft Concrete Mixer – Excellent Service
Pre-sale service
Customers can contact us through various methods such as online, telephone, email consultation, communication tools, etc., which can inform us of the required concrete equipment, services, or some other questions.
Professional Selection
Our sales staff and technical engineers learn from the various physical properties of customer materials, process requirements, and investment costs. These factors decide to the recommend equipment for customers. According to the operation condition and environment, etc., our professionals can help the customers get right one like equipment performance, concrete machine selection, concrete mixer prices, and a series of services.
Sale Service
We prepare project management files for each piece of equipment and each system. The person in charge of the project to track one-to-one.
Concrete mixer prices for sale
In the management of raw material procurement of outsourced parts, we have always maintained cooperation with large domestic and foreign enterprises, which ensure the professional raw materials high quality. Of course, we have our own material manufacture and design, which will save more materials costs. The customers will get bid discounts from our products.
If you want to learn the concrete mixer prices from our company, please get in touch with us. We have professionals and help you get the details according to sizes and types.
After Sales Service
Our company has a series of relative product maintenance and installation. Once we receive the customer's relevant email, our team will contact the customer as soon as possible. Then we can learn more detailed communication. If necessary, the client is is required to provide relevant photos. After receiving the relevant information, we can offer the corresponding parts for free according to requirements.
For some countries, we have the oversea offices like Pakistan, Indonesia, Philippines, Malaysia, etc. If you have some problems, please contact us.