An AS-3.5 self loading mobile concrete mixer was exported to Malaysia a few days ago. And now we have received some feedback from our customers. They use our self loading mixer for factory road construction work. There is a water tank on the mixer to self-supply water for the concrete batching process. Only one driver is needed for the whole machine. The driver can control all the operations by sitting in the cab. Therefore, buying one set of aimix self loading mixer will save you a lot of labor costs.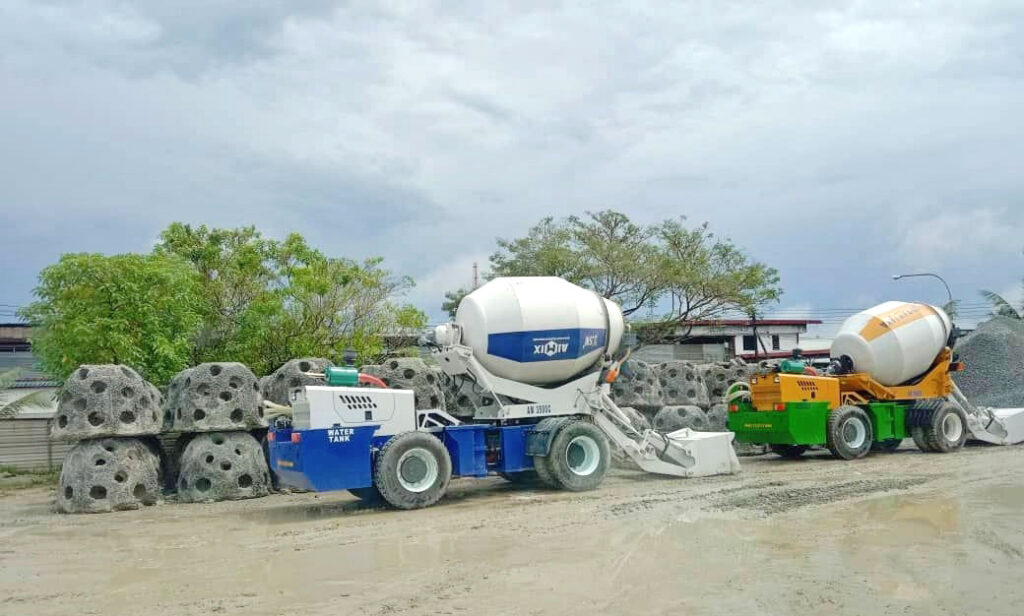 After-sale service in Malaysia
About delivery shipping. Our engineers will do regular detection work to check and test the self loading mobile concrete mixer machines at the factory before packing them into the container. Hence, our mixer can start to work the moment our customers pick it up from the customs.
About local office and local agents. Aimix has a local office in Malaysia and countless of old customers and agents.
About machine maintenance. Our local agents can supply spare parts supply and machine maintenance for you whenever you need help.
About technical support. Aimix has a 60-people engineers team who can solve any technical problems.