Stationary crusher plant is also called stationary and screening plant. It can be divided into full stationary crushing plant, and semi-stationary crushing plant. It is mostly located in the side or surface of the open pit, and some are located at the bottom of the open pit. It is usually in the service life of the open pit mine without moving. Our company stationary crushing plant integrates with process equipment with receiving, crushing, conveying, and screening. It can meet the feeding, crushing, screening and transportation of materials in large and medium-sized open pit mines.
Why To Choose Stationary Crusher Plant from Our Company?
Through the optimization of the process, it has excellent crushing performance of open pit mining. These different crush machines can be combined into a powerful crushing and screening operation line through the combination of different models, which can complete various demand processing operations.
It has advanced design and excellent performance.
It has short construction period, and high production efficiency.
It has easy and simple maintenance.
It has economical operating expenses, stable and reliable work.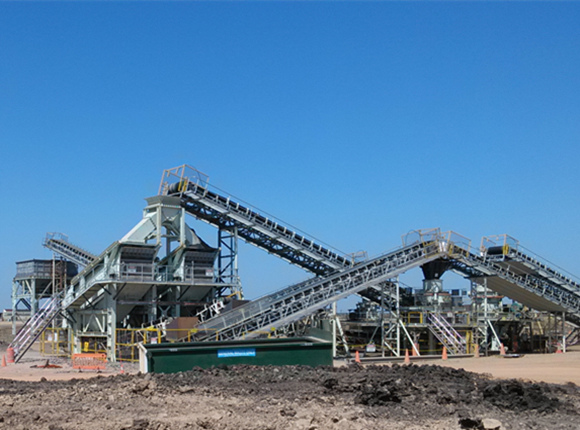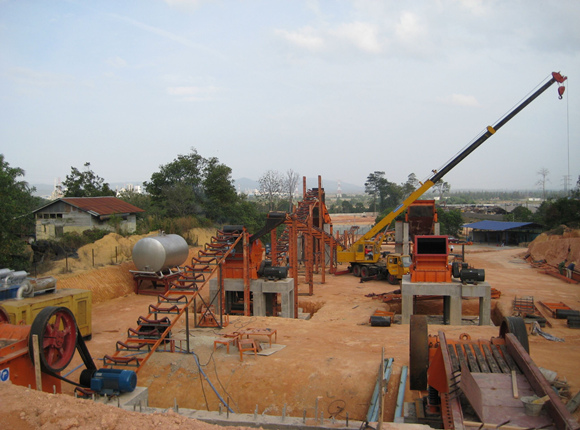 Various Advantages of Stationary Crusher Plant
The stationary crushing plant is the crushing production line of integrating receiving, conveying, crushing, screening and fast loading.
The stationary crushing plant includes heavy duty and small crusher plant. They have the various devices with vibration screening machine, fast loading buffer silo, box-type substation, complete electrical system, monitoring system, steel structure, etc. The equipment has advanced technology and high quality structure.
The core components of the whole crushing plant system adopt international and domestic famous brands, which ensures the high reliability of the system.
The crush plant machines have the compact structure and stable operation. In addition, it has low maintenance and short production and commissioning cycle. The types have mobility and quick construction.
The products are completed equipped with electrical system and monitoring system. The users can adopt the remote centralized operation and monitoring. The whole system adopts PLC control and has the high intelligence degree.
The Difference Between Stationary Crusher Plant and Mobile Crusher Plant
The two types have different advantages in production and use process. The users can select the suitable type according to operation models and investment conditions. You can learn more useful information in our website.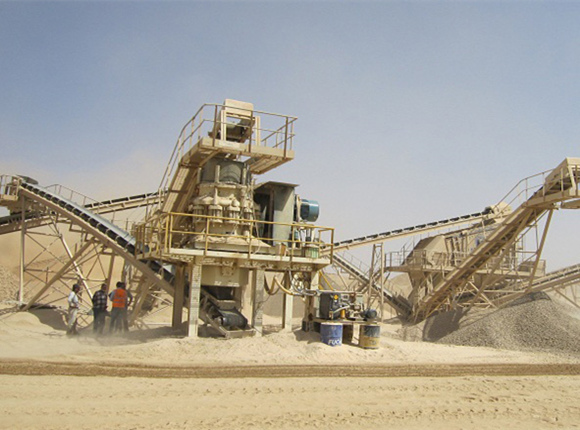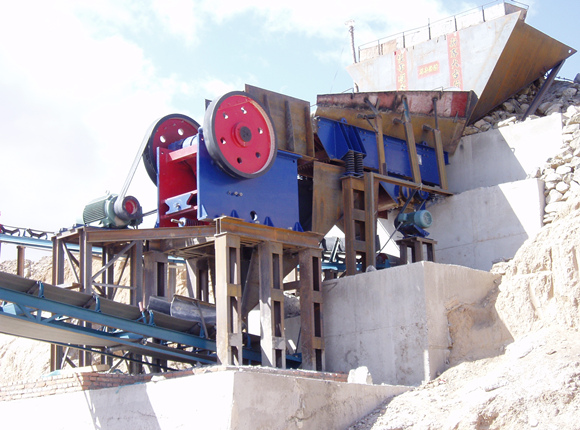 Stationary Crusher Plant
Stationary crushing plant can deal with some large-scale crushing projects. It can have the multiple sets of combined crushing lines. However, the mobile crushing plant adopts basically small and medium-sized crusher machine.
Stationary Crusher Plant Price
The stationary type also has its own advantages. First of all, in terns of the price of the crusher, the stationary plant is much cheaper than the mobile crusher plant. If the users choose a quarry that is crushed locally, it is not necessary to spend so much money to purchase a mobile crushing plant. When you choose to purchase a stationary crushing plant, which can save a lot of investment costs. At present, the mobile crusher plant and stationary crushing equipment are mutually complementary. Both are developing in a more specialized direction.
Mobile Crusher Plant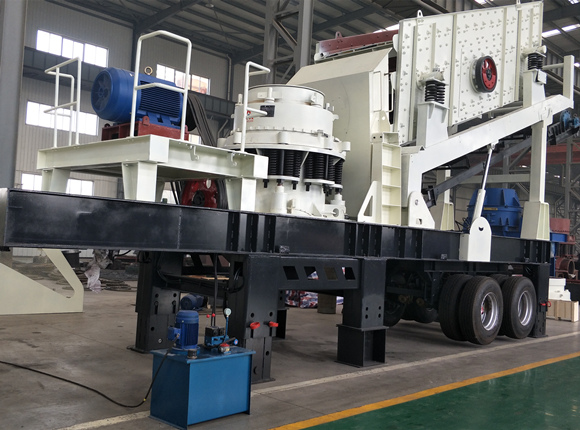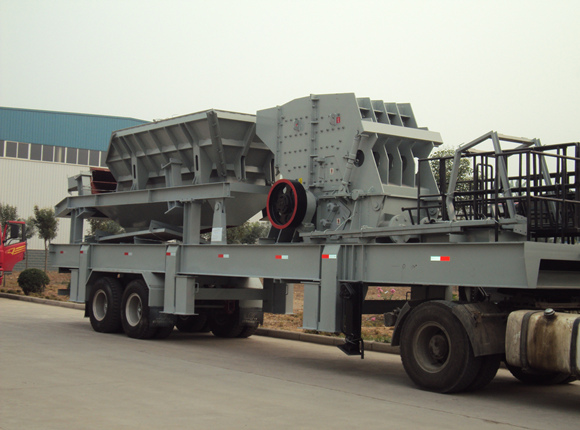 The mobile crushing plant combine various crushing systems with various crushers, screening device, and a conveying device. The mobile type has small, medium and large equipment. The major feature has good flexibility and movement. At the same time, the combination of mobile crushing plant can be customized and can be assembled according to different needs of customers.
Various Types of Mobile Crusher Plant
The mobile crushers can be selected by the customers according to demands. There are many different crusher machine types including cone crusher, jaw crusher, impact crusher, etc. Of course, according to different environments and operation models, the users can select different plant types including the tire type mobile crushing plant, crawler type mobile crushing plant, large mobile crushing plant, small mobile crushing plant, etc.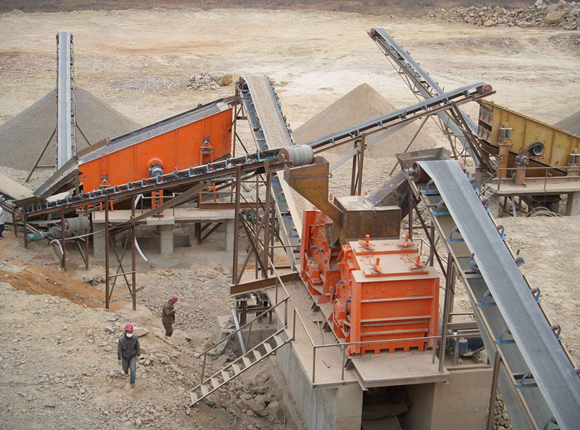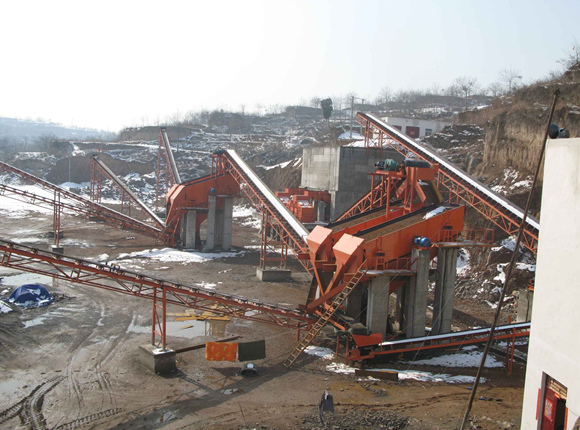 Wide Applications of Stationary Crusher Plant
Generally speaking, the stationary plant has wide application in construction. It is mainly used for metallurgical, chemical, building materials, construction waste treatment and other materials, which need to be relocated. Especially for the operation of mobile materials such as highways, railways, water electric projects, municipal construction waste, etc. Our products have various types can provide the customers with various choices. According to demands, the users can choose a variety of configurations. The stationary crushing plant is especially suitable for the crushing and screening of construction waste. Of course, it will lead the process of construction waste recycling in the future.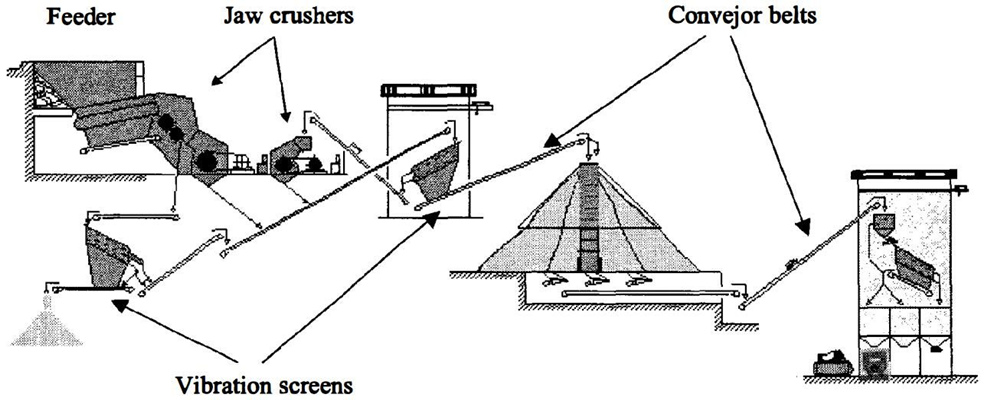 Technical Advantages of Stationary Crusher Plant from Aimix Group
The stationary crushing and screening plant can be flexibly combined and has strong adaptability according to national market standard.
Different types of crushing plant has various configurations. Users can also choose their own needs. The users can choose the model of first crushing and then crushing, or of first screening then crushing according to the operation requirements. Of course, the crushing system and screening system can also be used separately.
The crushing plant can be combined into a coarse and fine crushing two stage crushing and screening system according to actual demands. It can also be combined into a coarse, medium and fine three-stage crushing and screening system. Or it can be operated independently. In conclusion, these equipment has great flexibility.
High Standard Stationary Crusher Plant fro Sale from China
As the reliable crushing plant manufacturer and supplier from China, we have our own factory to design and produce the various crusher machines. In our firm, you can find out standard stationary crushing plant and mobile crushing plant. They have excellent operation performance and various series of crushing production lines for operation requirements. The users can choose suitable crusher, feeding system, screening system, conveying system, transportation system, vibrating feeder, etc. For your crushing plant. If you are interested in our products, we can give the reasonable price. Please get in touch with us as soon as possible.