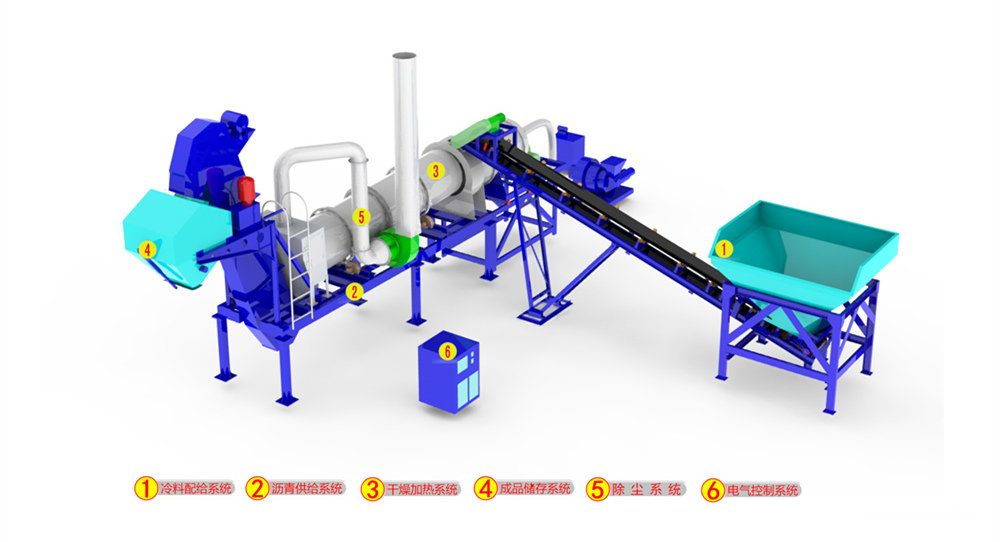 Asphalt drum mix plant is the the mixing material heating device. The mixing method is continuous. It has the characteristics of uniform mixing, simple structure, convenient movement operation and good dust removal effect. It is mainly used in the construction of black roads, freight yards and plazas in highways, ports and urban construction departments.

Asphalt Plant Specifications: Please click below and learn more.
ALQ Asphalt Plant
Type
ALQ40
ALQ60
ALQ80
ALQ100
ALQ120
ALQ160
ALQ200
ALQ240
ALQ320
Capacity(t/h)
40
60
80
100
120
160
200
240
320
Mixer(kg)
600
800
1200
1300
1700
2300
2800
3300
4500
Mixing cycle(s)
45
45
45
45
45
45
45
45
45
Dry capacity(t/h)
50
80
100
120
150
200
260
300
400
Fuel
Diesel, heavy oil, natural gas, liquefied gas, pulverized coal
Dust filter
Gravity dust filter+ Cyclone dust filter + Bag dust filter/ Water dust filter
Bag dust Filter area(m2)
260
380
420
420
520
620
820
1050
1224
Fan motor (KW)
37
45
55
55
75
110
132
150
185
Vibrating layer
4
4
4
4
4
5
5
5
6
Asphalt tank(t)
Option, 10-40T or Depend on request
Asphalt heating system
Heat conducting oil furnace or Direct heat asphalt tank
ALYQ Mobile Asphalt Plant
Type
ALYQ40
ALYQ60
ALYQ80
ALYQ100
ALYQ120
ALYQ160
Production Capacity(t/h)
40
60
80
100
120
160
Mixer(kg)
600
800
1200
1200
1700
2200
Mixing cycles(s)
45
45
45
45
45
45
Capacity(t/h)
50
80
100
120
150
200
Fuel
Diesel, heavy oil, natural gas, liquefied gas, pulverized coal
Dust Filter
Gravity dust filter+ Cyclone dust filter + Bag dust filter/ Water dust filter
Filter area(m2)
260
370
420
480
510
620
Vibrating layer
4
4
4
4
4
5
Asphalt tank(t)
Option, 10-40T or Depend on request
Asphalt heating
Heat conducting oil furnace or Direct heat asphalt tank
ALT Drum Mix Plant
Type
ALT20
ALT40
ALT60
ALT80
Production Capacity(t/h)
20
40
60
80
Total Power(kw)
50
75
123
140
Fuel Consumption(kg/t)
5.5-7.0kg/t(Fuel)
Effect of De-dusting(mg/Nm3)
Dust discharge concentration≤50(Bag dust)
Volume of Cold Aggregate Storage(m3)
4.0m3×4
Unloading Height(m)
3
Control Mode
Manually, Semi-Auto/ Auto
Asphalt Drum Mix Plant Process Flow and Operating Principle
The materials is separately loaded into the three silos of the grading machine. After a simple ratio, the aggregate is fed into the intermediate filter screen. The unqualified material larger than 40mm is sieved out. The standard material is transported from the feeding belt to the drying cylinder. The mineral material is fully heated and dried in the drying cylinder through the combustion system. It is also mixed with the asphalt in the drying cylinder to form a uniform and hot black mixture.
The flame of the heated and dried mineral material enters from the front end of the drying cylinder. The direction of advancement of the mineral material is the same. During operation, the size of the coal supply of the burner is adjusted to control the size of the flame, thereby adjusting the dryness and temperature of the mixture. It adjusts the speed regulating motor and adjusts the flow rate of the asphalt, which can control the oil stone ratio of the mixture.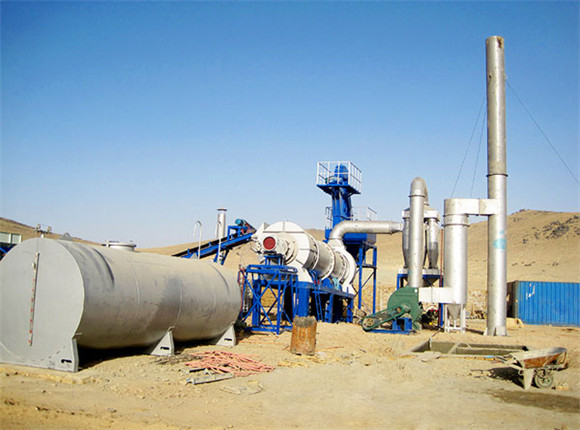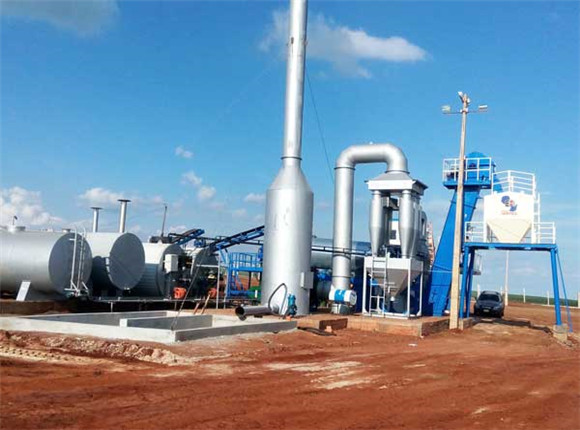 Main Components and Use of Asphalt Drum Mix Plant
It consists of the many components with cold material distribution system, dry mixing system, combustion system, hot aggregate hoist, dust removal system, asphalt supply system, electrical control system and finished silo.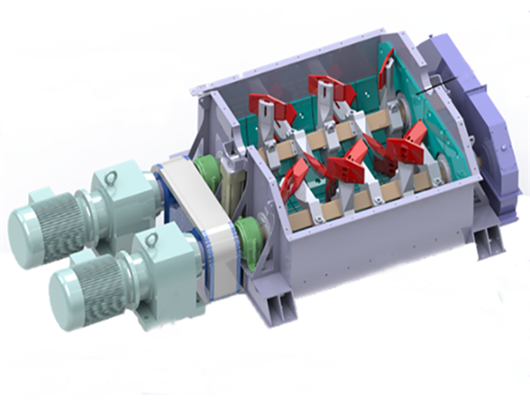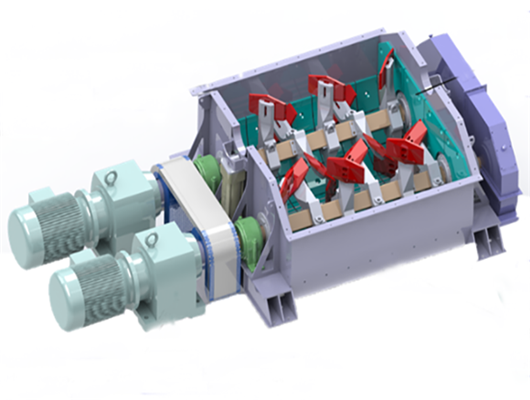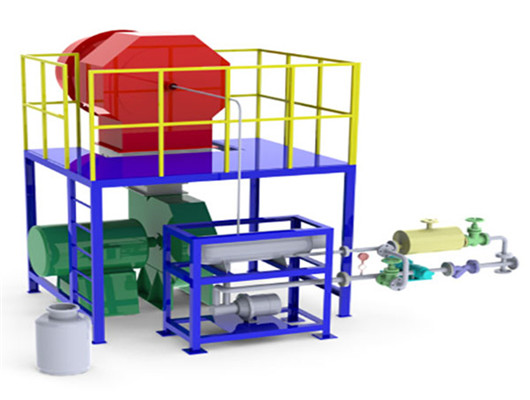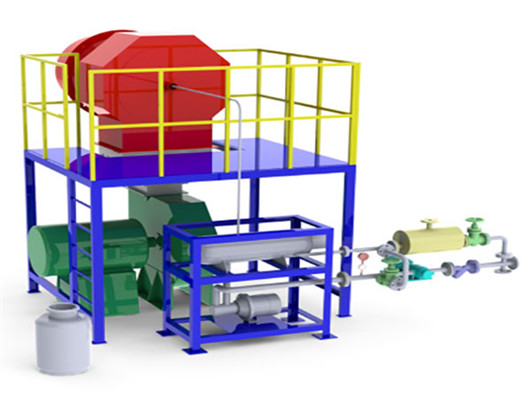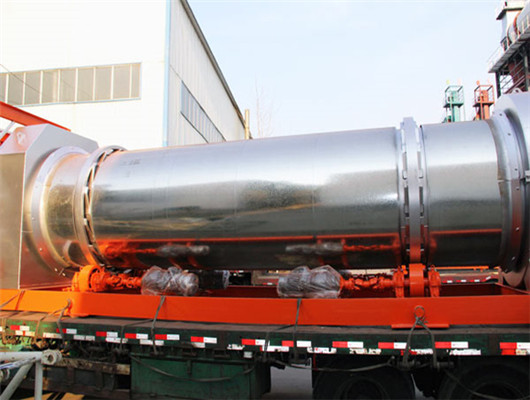 Cold material distribution system
The silo volume and the number of hoppers can be flexibly matched according to user needs. The silo adopts a split design, which can effectively reduce the transport size and ensure the volume of the hopper. The belt has reliable performance and long service life. The belt conveyor adopts flat belt and baffle design, which is easy to maintain and replace. We adopt the variable frequency motor. It has precise control, environmental protection and energy saving.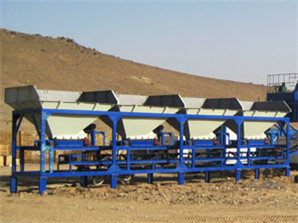 Dry mixing system
We have the original imported burner and have energy efficient. You can choose diesel, heavy oil, natural gas, and other fuels. The series burners have been optimized according to the good performance. The drying drum adopts special design, high heat exchange efficiency and low heat loss. The drum blade adopts imported high temperature resistant wear-resistant steel plate, which has a longer service life.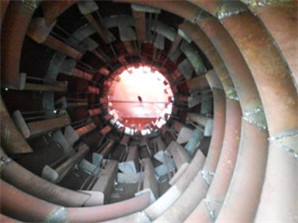 Combustion system
The burner is equipped with a gas ignition device. The fuel adjustment model has automatic adjustable. We have the a set of domestic manual light oil burners and a set of oil supply pipelines.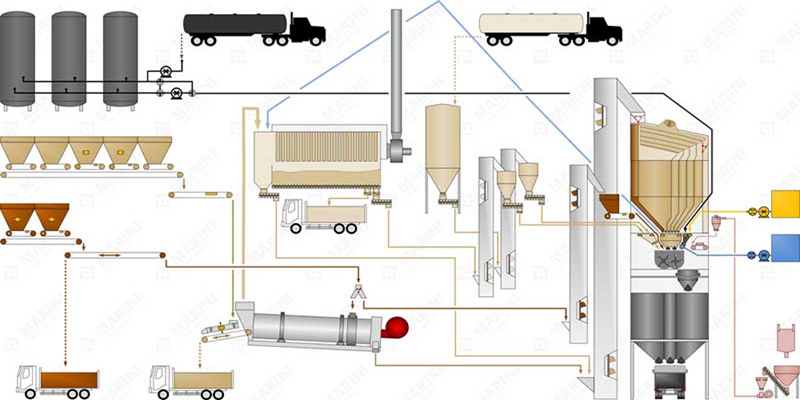 Hot aggregate hoist
The traditional system is set to a stable and reliable 0 dB mute backstop device and a safety protection device that can be quickly braked in an emergency state.
It has wear-resistant and noise-reducing device of hot tree structure, which greatly reduces the wear of the inlet and outlet and the hopper.
We have high strength plate chain bucket elevator, and mixed discharge.
It has the slide-type shaft end seal and no dust leakage.
Asphalt supply system
The asphalt weighting tanks are provided with insulation layer, tank body, spray pump and conveying pipeline. Heat-conducting oil is used for heat heat preservation.
It adopts two-stage anti-overflow protection device.
We have high-pressure shower asphalt spray patented structure. The spraying is efficient and even.
We have secondary measurement of asphalt, real time dynamic tracking, precise and stable oil-stone ratio.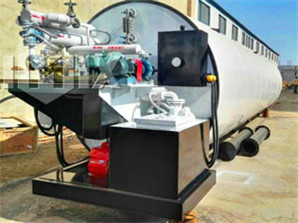 Control System
We adopt the full computer and production management system. It has high system reliability. It is equipped with visual graphical control interface. It has various language selection, which makes it easy to understand and operate. The control system and other key components adopt international famous brands.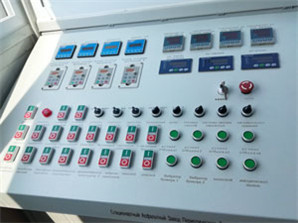 Finished silo system
The finished product silo is flexible in layout and has two arrangements of side and bottom. The high position mixing plant design can be directly discharged from the agitator to the transport truck to meet the needs of normal work. The volume and quality of the finished product are also flexibly matched according to user requirements. It has compact structure, energy saving and environmentally friendly.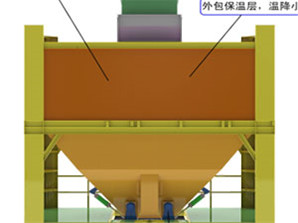 How To Invest a Good Asphalt Drum Mix Plant
As we know, in recent years, the asphalt mixing plant industry has developed very well. of course, at the same time it has caused some problems. For example, some customers will be more worried about investment issues. Judging from the current situation, the asphalt drum plant is very popular. In particular, the demand of small and medium-sized asphalt mixing plant is very large.
QCS Drum Asphalt Plant Installation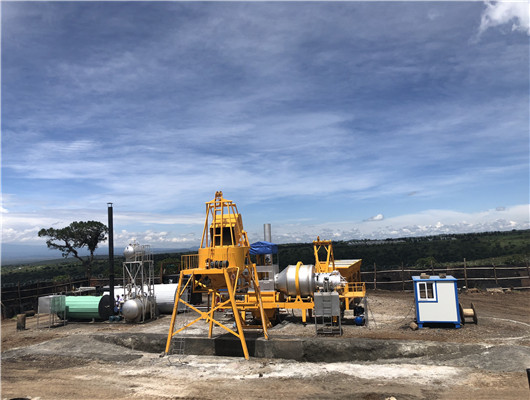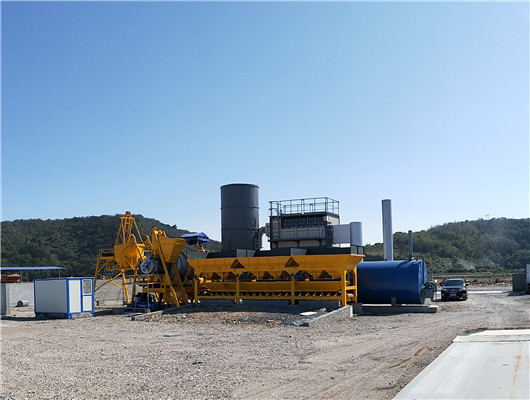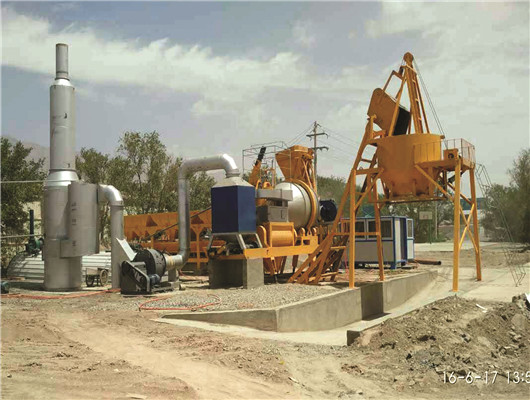 For some of the more remote areas with relatively slow economic development, it is currently facing a relatively critical period. There is an urgent need to use asphalt mixing plants to improve its road facilities. In addition, we will find the demand for equipment is now more large.
Why The Standard Asphalt Drum Mix Plant is Important for Business?
In the construction process of asphalt pavement, asphalt mixing plant equipment is one of the most critical device, which ensures the normal production of equipment and improves the quality of the project. This will generate more economic benefits. Therefore, the correct use of asphalt plant equipment can determine the efficiency of the enterprise and the construction efficiency of the project. If you need a standard asphalt drum mixing plant, please contact us as soon as possible. We can offer the free training courses.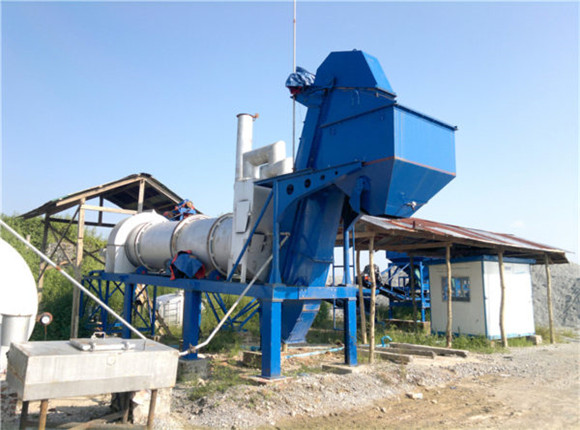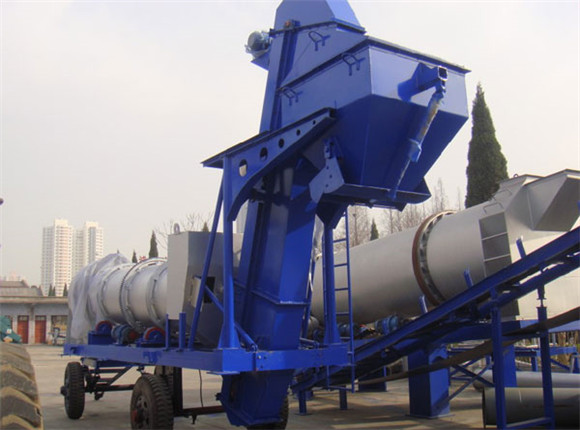 Excellent Asphalt Drum Mix Plant for Sale from China
In fact, we must also understand that as far as the current development is concerned, asphalt mixing plants play a very important role in road construction. In the future development process, the demands. will continue to make adjustments. The road construction is an important part of expanding domestic demand. If you are interested in our products, please contact us as soon as possible. If you have time to visit our factory, you will learn more useful information.