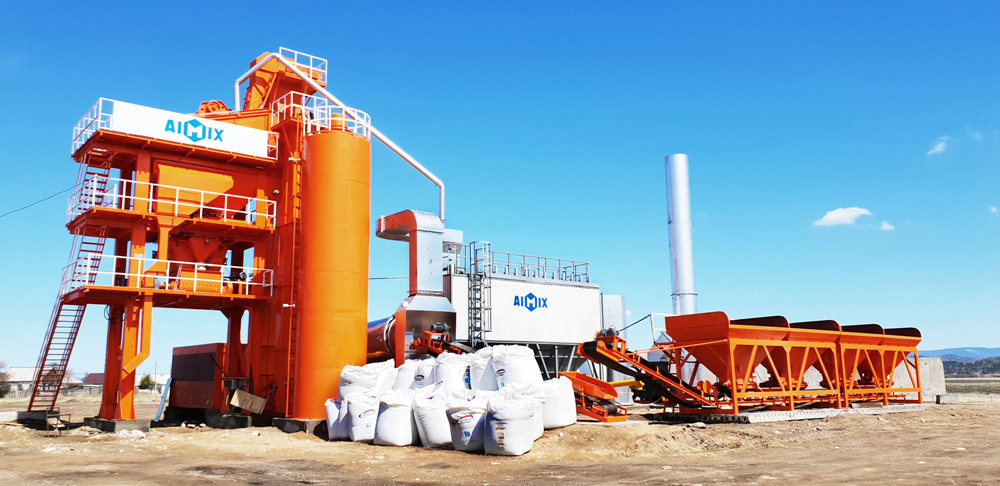 Asphalt hot mix plant refers to the site where hot asphalt is mixed. Hot mix refers to a construction method in which a certain proportion of aggregate and asphalt are separately heated to a prescribed temperature and then mixed uniformly. The asphalt hot mixing plant is designed for the international market. We can customize different tons and types according to different requirements.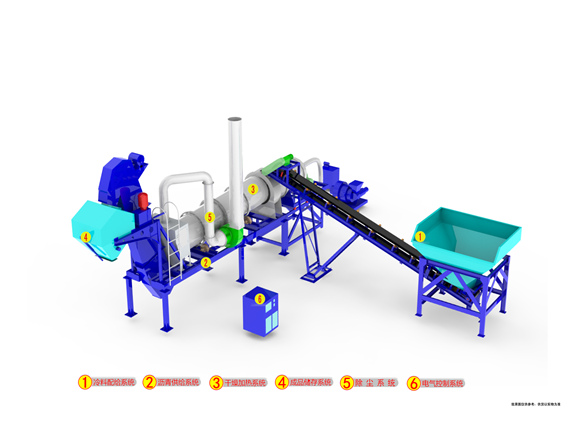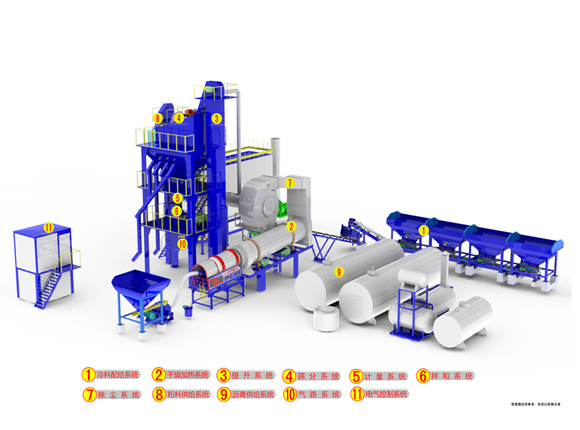 Asphalt Plant Specifications: Please click below and learn more.
ALQ Asphalt Plant
Type
ALQ40
ALQ60
ALQ80
ALQ100
ALQ120
ALQ160
ALQ200
ALQ240
ALQ320
Capacity(t/h)
40
60
80
100
120
160
200
240
320
Mixer(kg)
600
800
1200
1300
1700
2300
2800
3300
4500
Mixing cycle(s)
45
45
45
45
45
45
45
45
45
Dry capacity(t/h)
50
80
100
120
150
200
260
300
400
Fuel
Diesel, heavy oil, natural gas, liquefied gas, pulverized coal
Dust filter
Gravity dust filter+ Cyclone dust filter + Bag dust filter/ Water dust filter
Bag dust Filter area(m2)
260
380
420
420
520
620
820
1050
1224
Fan motor (KW)
37
45
55
55
75
110
132
150
185
Vibrating layer
4
4
4
4
4
5
5
5
6
Asphalt tank(t)
Option, 10-40T or Depend on request
Asphalt heating system
Heat conducting oil furnace or Direct heat asphalt tank
ALYQ Mobile Asphalt Plant
Type
ALYQ40
ALYQ60
ALYQ80
ALYQ100
ALYQ120
ALYQ160
Production Capacity(t/h)
40
60
80
100
120
160
Mixer(kg)
600
800
1200
1200
1700
2200
Mixing cycles(s)
45
45
45
45
45
45
Capacity(t/h)
50
80
100
120
150
200
Fuel
Diesel, heavy oil, natural gas, liquefied gas, pulverized coal
Dust Filter
Gravity dust filter+ Cyclone dust filter + Bag dust filter/ Water dust filter
Filter area(m2)
260
370
420
480
510
620
Vibrating layer
4
4
4
4
4
5
Asphalt tank(t)
Option, 10-40T or Depend on request
Asphalt heating
Heat conducting oil furnace or Direct heat asphalt tank
ALT Drum Mix Plant
Type
ALT20
ALT40
ALT60
ALT80
Production Capacity(t/h)
20
40
60
80
Total Power(kw)
50
75
123
140
Fuel Consumption(kg/t)
5.5-7.0kg/t(Fuel)
Effect of De-dusting(mg/Nm3)
Dust discharge concentration≤50(Bag dust)
Volume of Cold Aggregate Storage(m3)
4.0m3×4
Unloading Height(m)
3
Control Mode
Manually, Semi-Auto/ Auto
Wide Applications of Asphalt Hot Mix Plant
The asphalt plant type can be used for the development of roadways, airplane terminals, ports, and other places. It has simple structure design and reliable operation. The type has been receiving attention for the past decade and has been in use. Since its introduction, it has been used in several countries in the US and European. Our products are in the global leading position in the field of production. Based on environmental, health, economic and engineering advantages, the asphalt hot mix plants have the more attractive method.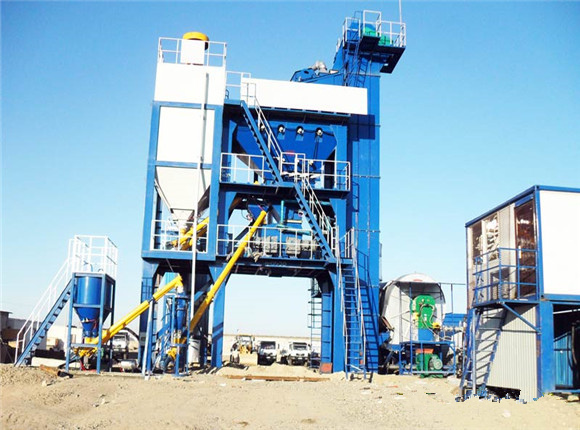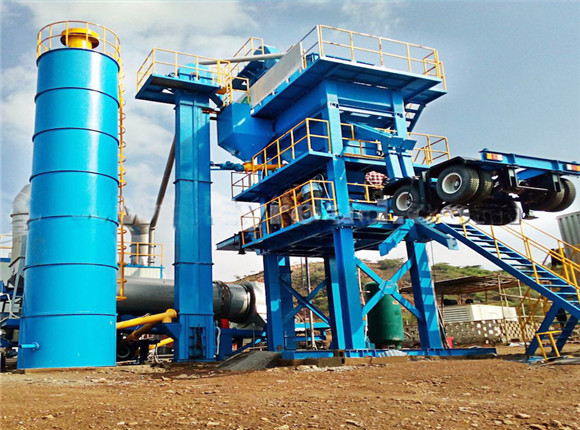 Various Types of Asphalt Hot Mix Plant
Hot mix asphalt is used primarily as paving material and consists of a mixture of aggregate of liquid asphalt cement, which are heated and mixed in measured quantities. Materials are mixed.
In a batch mix plant, first, the aggregate is dried, then transferred to a mixer where it is mixed with the liquid asphalt.
In a drum mix plant, a rotary dryer serves to dry the aggregate and mix it with the liquid asphalt cement. After mixing, it is transferred to a storage bin or silo.
In a stationary asphalt plant, it can be limited in the construction site.
In a mobile asphalt plant, the machine can move according to working place requirements.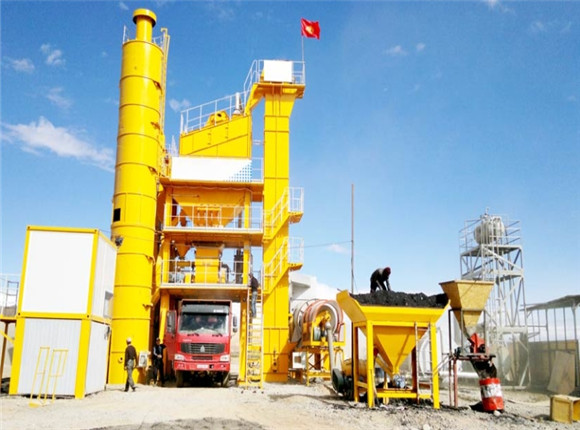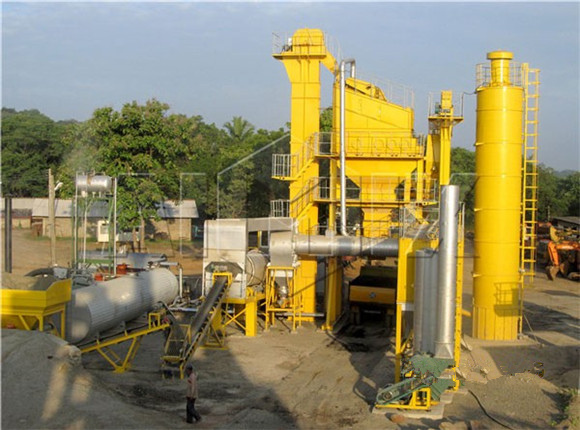 Strong After Sales Service of Asphalt Hot Mix Plant
Recently years, our company can provide customers with high quality asphalt hot mixing plant, mobile asphalt plant, portable asphalt plant, asphalt drum mix plant, continuous asphalt mixing plant and other related products. In addition, we have low maintenance cost and high efficiency. Of course, strong after sales service can help customers deal with a series of asphalt plant problems. These different product are used for construction site. Our products have exported many countries and regions such as America, Thailand, Poland, Philippines, Indonesia, Malaysia, Canada, etc. If you want to deal with some hot mix plant problems, our professional team can help you.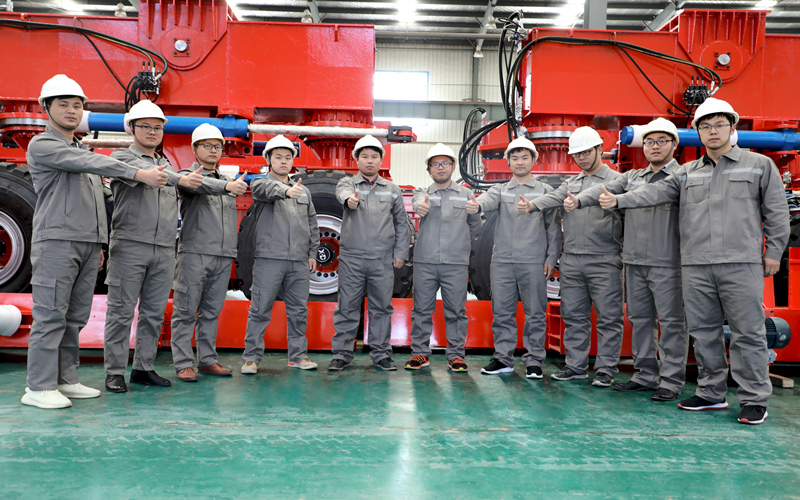 Asphalt Hot Mix Plant for Quality Control
The mixing temperature is controlled so that the asphalt mixture has good work ability and uniformity in the paving operation. The mixed asphalt mixture should have a reasonable working temperature and a precise mixing ratio. It need have control of mixing uniformity and check the storage condition of the silo during the operation of the mixing equipment. If it is found that the storage materials in each bucket are unbalanced, it should be stopped in time. It is necessary to strictly set the quality of each component in each batch according to the production mix ratio. It needs weigh accurately according to the mass ratio or volume ration. In addition, it need strictly control the mixing time. The mixing time is related to the type of the mixture. When the customers choose the reasonable type, they need pay attention more to plant equipment details.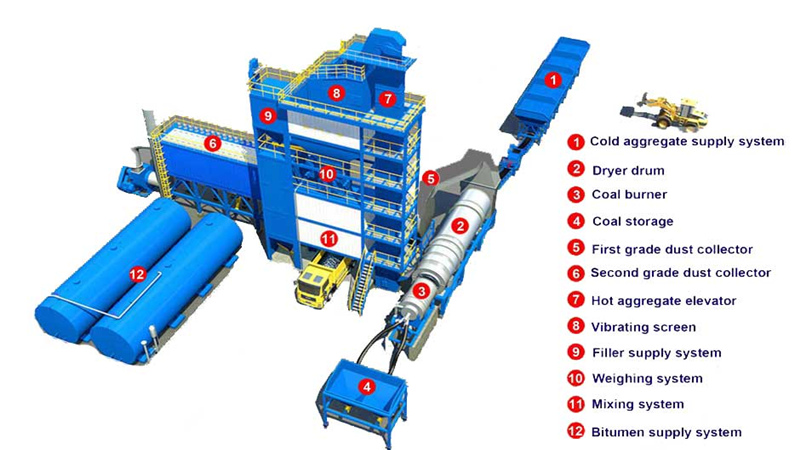 What Is The Difference Between An Asphalt Cold Mix Plant And An Asphalt Hot Mix Plant?
The main difference between the cold mixing plant and the hot mixing plant is the mixing type. The cold plant mainly mixes water reliability. The hot plant mainly mixes asphalt.
The the asphalt can be mainly divided into coal tar pitch, petroleum asphalt and natural asphalt. Among them, they have different form methods. The asphalt is mainly used in coating, plastics, rubber and other industries a swell as paving roads.
The water stable layer is the abbreviation of cement stabilized gravel layer, which is completed by compaction with cement-consolidated graded gravel. The water-stable mixing ratio should be tested in the laboratory, which determines the cement content and the ratio of the aggregate, and determines the maximum dry density. The amount can be mixed by using a water stable mixing plant.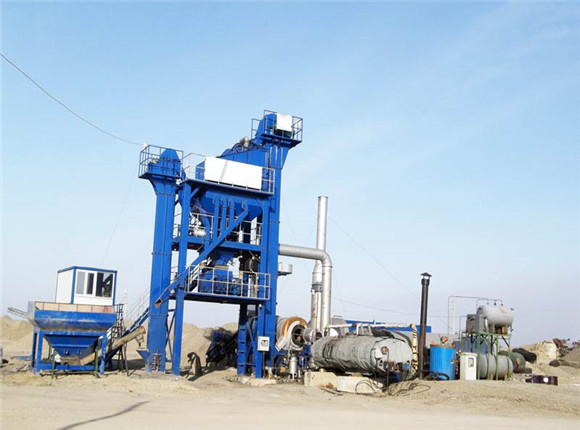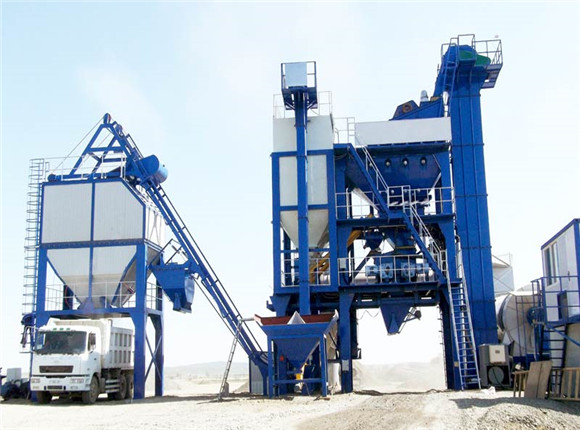 Various Advantages of Asphalt Hot Mix Plant
It has good environmental protection compared to other company's products. It can saves non-renewable fossil fuels, and reduces greenhouse gas emissions, which can saves costs.
In addition to the mixing temperature, fuel consumption is also affected by other factors. The mixing plant efficiency and the different asphalt operation can have different influence.
Lowering production and paving temperatures reduces aerosol, smog and dust emissions, thereby improving the environment for workers and neighboring communities.
Asphalt mixing plants can be placed closer to the urban road network, which can reduce transportation distance, fuel use, damage to the road network and costs.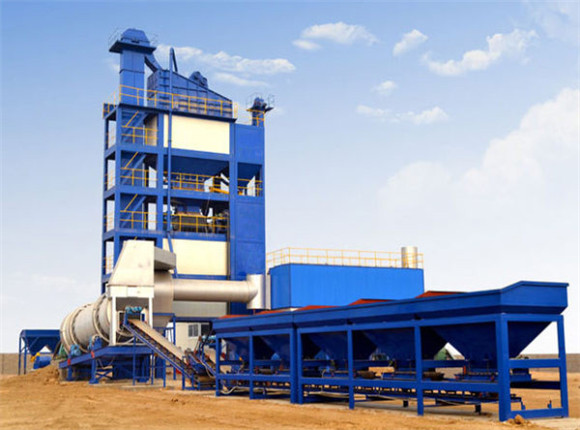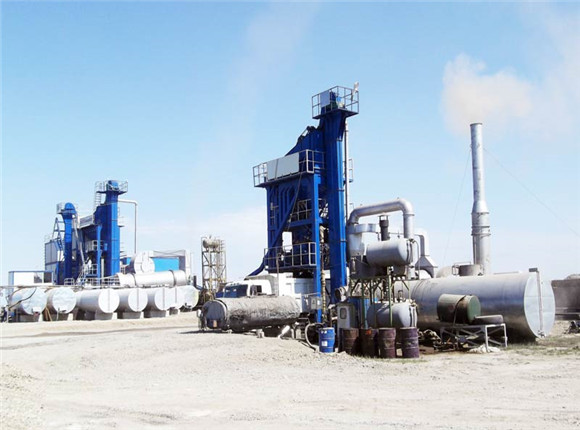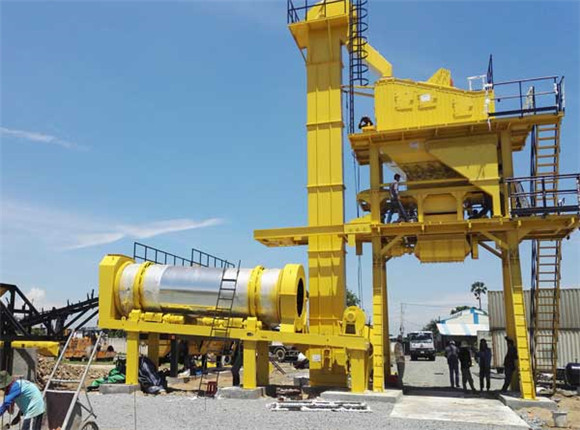 Excellent Asphalt Hot Mix Plant For Sale
When you need the asphalt mixing plant procurement, the customers need to pay attention to more factors.
How are the after sales service?
How can the manufacturer be able to deliver on the promise?
Do the supplier have the free maintenance cost?
Is the asphalt plant manufacturer profession?
Our firm can ensure the quality of steel and components used in the mixing plant. We have the compliance with internationally recognized manufacturing process. In addition, we offer the products support commitments throughout the life of the mixing plant. It also plays an important role in making purchasing decisions. If you are interested in our products, please get in touch with us as soon as possible.