Self loading concrete mixer truck can accomplish self-feeding, self-mixing, self-moving, self-transporting, and self-discharging tasks on its own. It belongs to a three in on equipment which can take the place of the combination of a wheel loader, a concrete mixer, and a concrete mixing truck. With multifunctional features, the self loading mixer truck is widely used for various kinds of engineering construction in Malaysia. AIMIX GROUP can help you solve the license registration in Malaysia, and provide after-sale services in the national areas of Malaysia. Contact us for an inquiry now.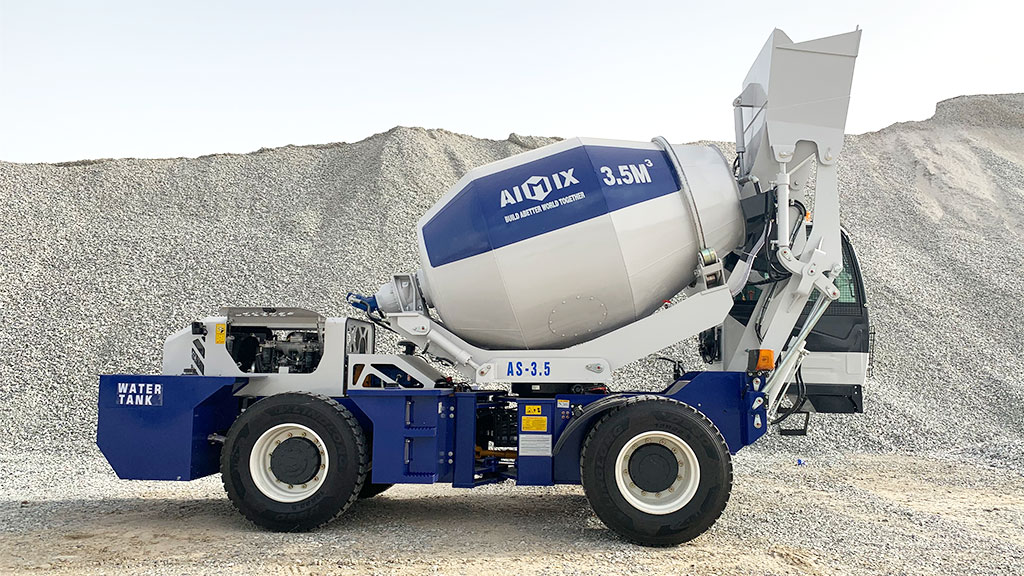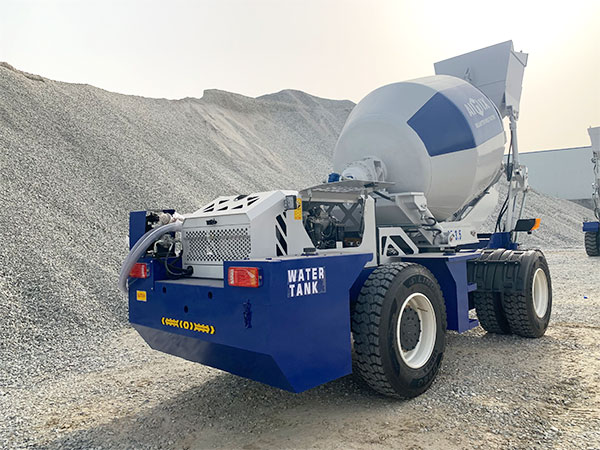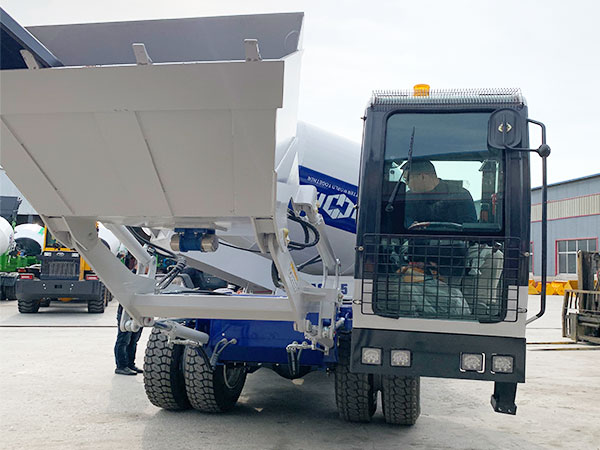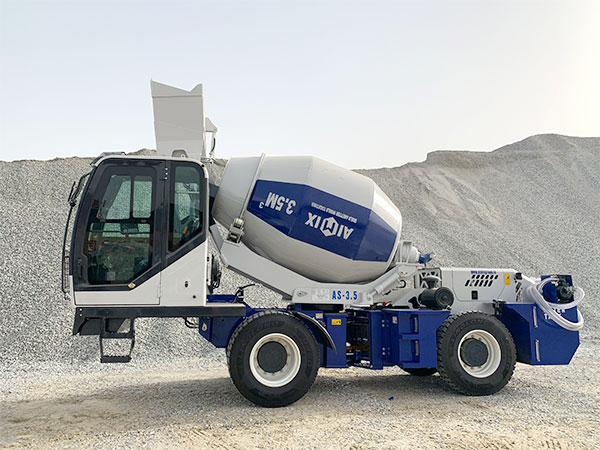 3.5 Cubic Meters Self Loading Concrete Mixer Truck Working for Foundation Pouring Construction in Malaysia
Capacity: 14(m3/h)
Discharge Capacity(L): 3500
Concrete output(m3/h): 14
Rated Power(Kw):85
Gear: 2 Forward 2 Back, Front Wheels Steering
Main Parts:
Concrete mixing drum, shovel, chassis, wheels, control room, engine, and water supplying system.
Self Loading Mixer Truck Technical Specifications
1. AIMIX supplies 1.2m3, 1.8m3, 2.6m3, 3.5m3, 4.0m3, 5.5m3, and 6.5m3 self loading concrete mixer trucks for sale in Malaysia.

2. The 3.5m3 self loading mixer truck can output 3.5m3 concrete for one batch within 15 minutes and 14m3 concrete for one hour. And 4.0 cubic meters self loading concrete mixer truck can yield 4m3 concrete for one batch with 15 minutes and 16m3 concrete per hour. Therefore, AS-3.5 and AS-4.0 are the most hot-selling sizes in AIMIX for Malaysia market.

3. And below I will list their concrete mixing capacities and other specifications details so that you can choose one suitable model for your need.

4. Contact us for an inquiry and we will send you relevant self loading concrete mixer truck price right away. Different models have different discharge capacities and rated powers. According to different models, and we can offer the reasonable price about the customized one.