AIMIX GROUP CO.,LTD is one of the leading professional manufacturers and suppliers of Concrete Batch Plant, Concrete Pump,Concrete Mixer Pump,Stabilized Soil Mixing Plant, Concrete Mixer, Self Loading Mixer Truck,Concrete Batching Machine, Screw Conveyor, Cement Silo, Concrete Mixing Truck, Tower Crane, Construction Elevator,Block Machine,Crushing Plant,Asphalt Mixing Plant,Dry Mortar Plant etc. Meanwhile, we accept customization of steel products and supply relevant machinery. We are the Top 10 in China in Construction Enterprise Group.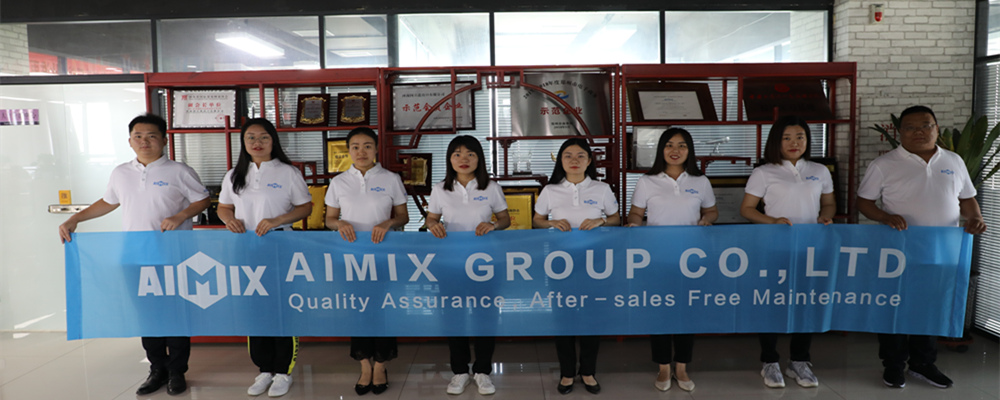 About Quality
In 1996, AIMIX GROUP CO.,LTD joint Zhengzhou's Top 100 Enterprise. Since 2001, our company has access to get honor of Chinese outstanding enterprise, Quality trustworthy enterprise, First Class Enterprise of PRC, China Excellent enterprises, Henan Metric Job Advanced Group. And our products have got certificates of Henan Famous merchandise, Henan Superior-quality Product, AAA level credit enterprise, etc.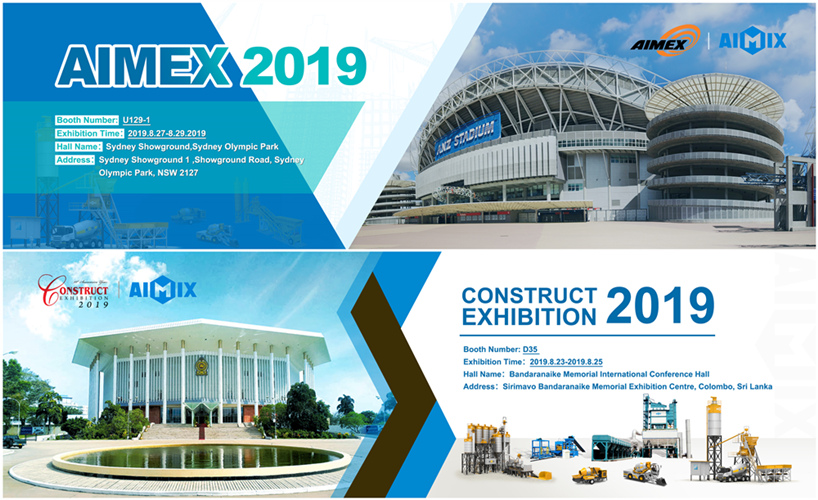 About Oversea Offices
Now,we already have 5 overseas branches,such as Pakistan,Uzbekistan,Srilanka,the Philippines, Indonesia, and this year,we are planning the another two Branches in Bangladesh and Africa..We plan to set up 20 overseas branches within 3 years.

About Exported Countries
Our products has been exported to more than 100 countries and areas in the world, such as:
Southeast Asia:Myanmar, Vietnam, Laos, Thailand, Cambodia, Malaysia, the Philippine, Singapore ,Indonesia, Brunei, East Timor,Japan,
South Asia:Sri lanka, India, Pakistan,Bangladesh, Nepal, Maldives,
Central Asia:Kazakhstan, Uzbekistan, Kyrgyzstan, Turkmenistan and Tajikistan
Middle East countries:Iran,Saudi Arabia, United Arab Emirates,Iran, Iraq,Libya,Yemen,Oman, Israel,Qatar, Lebanon, Jordan, Cyprus;
Europe:Russia,Ukraine,England, France, Denmark, Lithuania, Belarus, Ireland, Netherlands, Belgium, Romania, Bulgaria, Serbia, Greece,Spain, Czech Republic
America:Argentina, United States, Bolivia, Brazil, Colombia, Chile, Costa Rica, Venezuela, Ecuador, Guyana, Honduras, Jamaica, Mexico, Panama, Peru, Uruguay, Paraguay, Dominica, Trinidad and more Bago
Oceania:Australia,Fiji, New Zealand,Tuvalu, Cook Islands, Papua New Guinea
Africa:Egypt, Libya, Algeria, Senegal, Burkina Faso, Sierra Leone, Liberia, Ghana, Togo, Benin, Nigeria, Congo, Ethiopia, Tanzania, Somalia, Kenya, Uganda, Rwanda, Seychelles, Zambia , Malawi, Mozambique, Zimbabwe, Botswana, Namibia, South Africa, Madagascar, Mauritius,etc.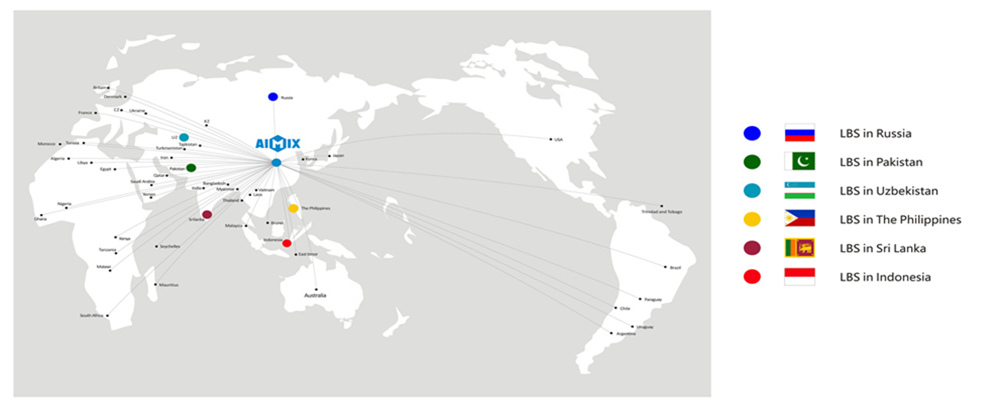 Welcome to Join Us – Aimix Group
As a modern large-scale production enterprise in the construction machinery base, AIMIX GROUP CO.,LTD has a professional design team and an excellent tech skills group. Now the advanced producing equipment and perfect after-sale service are the symbol of AIMIX GROUP CO.,LTD. We AIMIX GROUP CO.,LTD will persist in technical innovation, constantly increasing the core competitiveness, so as to be one of the most attractive suppliers of machinery. Welcome the excellent persons from China and Overseas to join us!