Jaw crusher is the most effective equipment for crushing harder ore. It has advanced design and optimized performance. In addition, it has simple maintenance and long service life. The crusher adopts the deep and symmetrical crushing chamber, which is easy to adjust with a large feed port. Jaw crushers are widely used in metallurgical mines, building materials, silicates and chemical industries. It is generally used for coarse of medium crushing of hard of medium hard ore.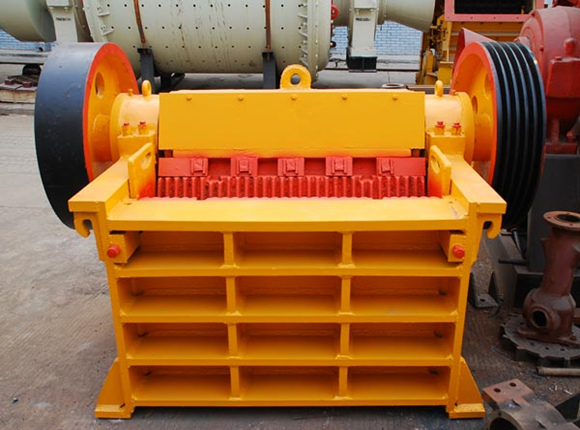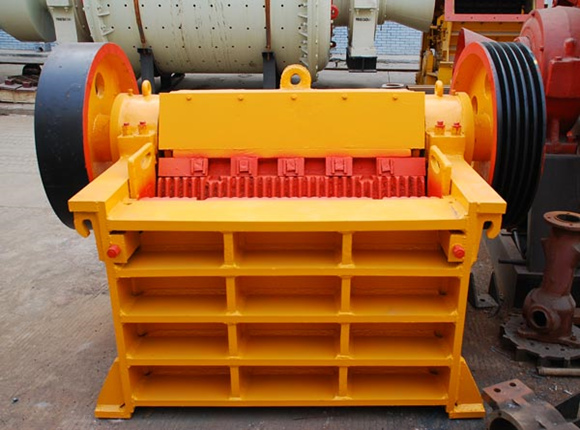 | | |
| --- | --- |
| Model | APPE600*900 |
| Feed Opening(mm) | 600*900 |
| Max.Feed size(mm) | 500 |
| Css Min-Max(mm) | 65-160 |
| Capacity(t/h) | 60-130 |
| Power(hp) | 75(100) |
| Dimension(l×w×h)(mm) | 2290*2206*2370 |
| Weight(t) | 16 |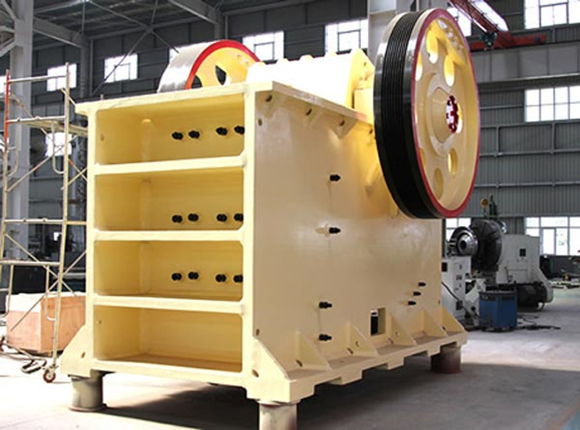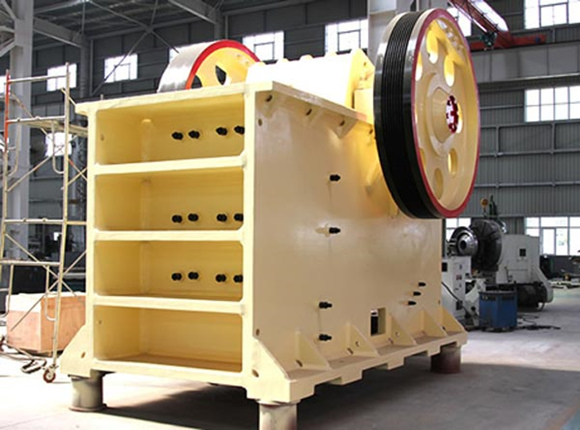 | | |
| --- | --- |
| Model | APPE1200*1500 |
| Feed Opening(mm) | 1200*1500 |
| Max.Feed size(mm) | 1000 |
| Css Min-Max(mm) | 150-350 |
| Capacity(t/h) | 400-800 |
| Power(hp) | 200(270) |
| Dimension(l×w×h)(mm) | 2930*3148*3560 |
| Weight(t) | 88 |
Why To Choose The Jaw Crusher for Your Business
It is very important to get the right jaw crusher. Our jaw crushers have different types and functions. For example, our stationary jaw crusher always get the required discharge. With a wide range of functions as standard, the jaw crusher range meets the demands of many different applications in the aggregate and mining sectors. Our equipment has been tries and tested around the world to improve reliability and efficiency, which provides the clients with greater overall productivity.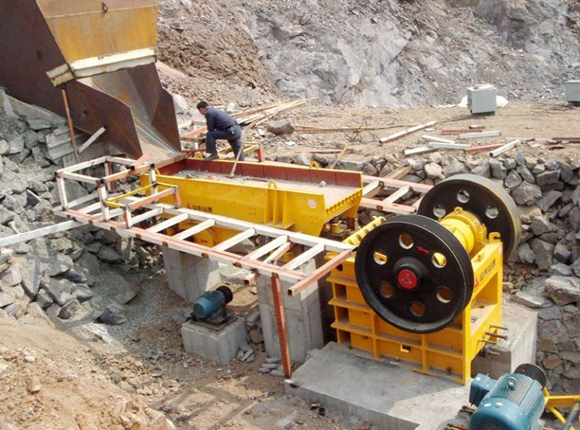 Various Types of Jaw Crusher
Jaw crushers are mainly used for coarse crushing and medium crushing of various ores in mine crushing, sandstone production line and building crushing. In order to meet different needs, there are various types in our company with PE jaw crusher, PEW reinforced jaw crusher, HJC high efficiency jaw crusher, C modular construction series jaw crusher etc.
APPE equipment type
Our company has the ability that our product technology has advanced level. Our team has professional knowledge and skills. Especially for the large and medium-sized crusher, they are popular for customers. They has simple maintenance and easy transportation. In addition, they are widely used in the mining, smelting, roads, railways, water conservancy and chemical industries.
APPEW reinforced equipment type
Through long term research and development in our company, it adopts many advanced technologies from home and abroad. It can meet various requirements about high standard, low maintenance, safety and reliability.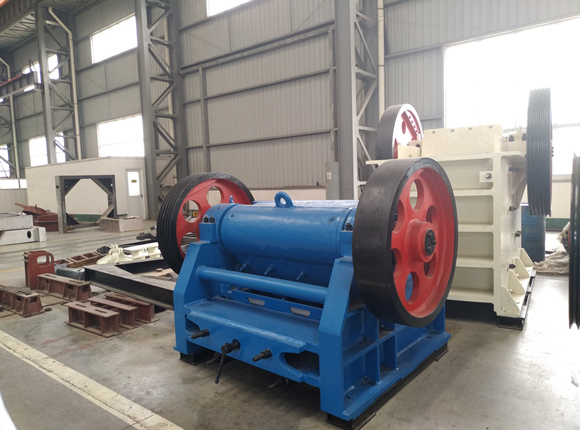 | | |
| --- | --- |
| Model | APPE250×400 |
| Feed Opening(mm) | 250×400 |
| Max.Feed size(mm) | 200 |
| Css Min-Max(mm) | 20-60 |
| Capacity(t/h) | 5-20 |
| Power(hp) | 15(20) |
| Dimension(l×w×h)(mm) | 1150×1275×1240 |
| Weight(t) | 2.8 |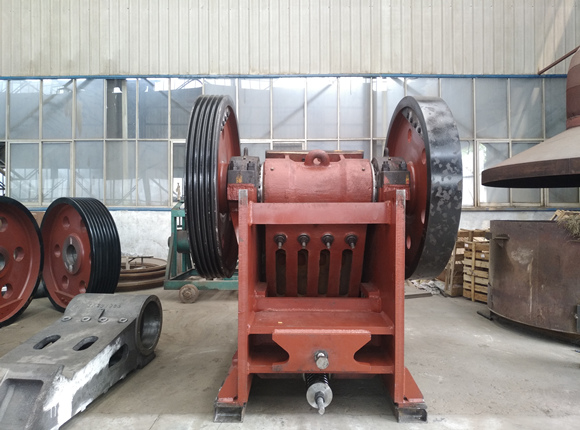 | | |
| --- | --- |
| Model | APPE400*600 |
| Feed Opening(mm) | 400*600 |
| Max.Feed size(mm) | 350 |
| Css Min-Max(mm) | 40-100 |
| Capacity(t/h) | 15-60 |
| Power(hp) | 30(40) |
| Dimension(l×w×h)(mm) | 1700*1732*1653 |
| Weight(t) | 6.5 |
HJC high efficiency equipment type
The type can economically meet material crushing requirements. Through optimized design, it has large strength and long service life. Large size equipment adopts the split structure, which makes the design more simple and convenient transportation.
C modular construction series equipment type
When the customers want to crush the hard stone, it is the good choice. It has simple installation and adjustment system. It adopts high speed applications, which shows the strong power and high efficiency production. It has reasonable shock mitigation system, which protects the operation systems.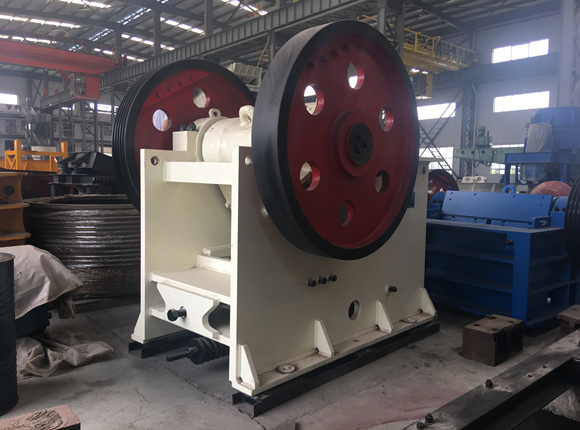 | | |
| --- | --- |
| Model | APPE900*1200 |
| Feed Opening(mm) | 900*1200 |
| Max.Feed size(mm) | 750 |
| Css Min-Max(mm) | 100-200 |
| Capacity(t/h) | 160-380 |
| Power(hp) | 130(175) |
| Dimension(l×w×h)(mm) | 3789*2826*3025 |
| Weight(t) | 46.5 |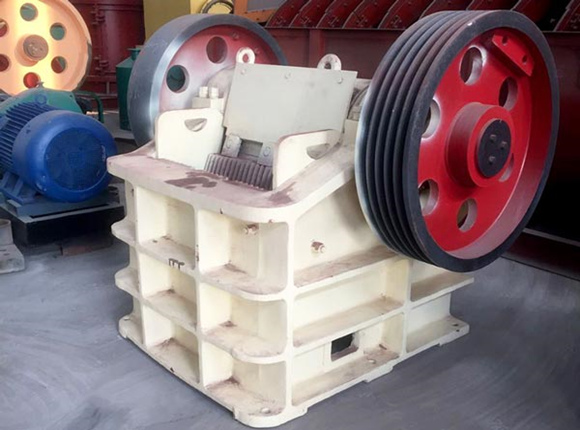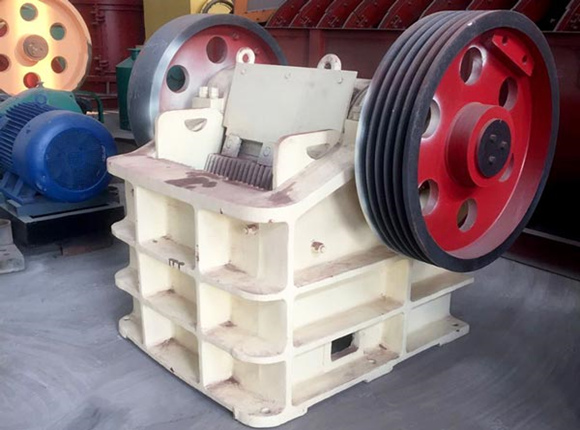 | | |
| --- | --- |
| Model | APPE1200*1500 |
| Feed Opening(mm) | 1200*1500 |
| Max.Feed size(mm) | 1000 |
| Css Min-Max(mm) | 150-350 |
| Capacity(t/h) | 400-800 |
| Power(hp) | 200(270) |
| Dimension(l×w×h)(mm) | 2930*3148*3560 |
| Weight(t) | 88 |
Jaw Crusher Working Principle from Our Company
The crushing method of the jaw crusher is a curved extrusion type. The operation principle mainly simulates the two movements of the animal. During operation, he motor drives the belt and the pulley, which can be move up and down through the eccentric shaft. When the moving the jaw rises, the angle between the bracket and the moving jaw becomes large. The materials is crushed by squeezing, smashing, rolling, etc. Between the two slabs. The crushing materials is freely discharge at the lower part of the cavity under the actions of gravity. With the continuous rotation of the motor, the dynamic crushing and discharging are performed periodically to achieve mass production.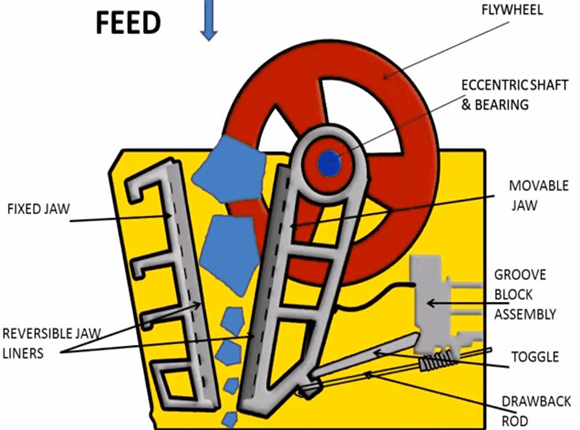 Jaw Crusher Design with Reasonable Price
Our excellent jaw crusher machine adopts single sleeve type with asymmetrical deep crushing chamber, which is easy to adjust and easier to implement in the crushing process. No matter what you are looking for a heavy jaw crushers for demanding applications or a durable crusher for stationary installations, we can meet these different requirements. Of courser, Our team designs a deep cavity for the traditional jaw crushers with optimized cavity design structure, so it has high crushing effect and high speed. This curved jaw design has high production capacity.
In order to improving the flexibility, our products offer high strength and light weight modes for mobile applications. In conclusion, the machine has a wide range of types, which offer the customers the high productivity and low cost. If you want to customize the design structure, we can meet customers' requirements.
Various Advantages of Jaw Crusher
Deep cavity crushing and energy saving
It has optimized deep cavity crushing without dead zone, which greatly improves feed and crushing efficiency. The single machine and entire system can save more energy.
Simple structure and easy maintenance
Under the basic principle, the redundant components are streamlined and the overall structure of the equipment is simple. It has strong crushing ability. In addition, the operation and maintenance are convenient. Of course, the low cost operation is very popular.
Strong carrying capacity and high stability
The equipment has large forging blank processing heavy duty eccentric shaft. It has the high-manganese steel plate and high-alloy cast steel assembly. The equipment has strong bearing capacity and the high stability.
Low noise and less dust
According to nation environmental protection standards, it has low noise and equipped with dust equipment, which fully meets the environmental protection requirements.
Mature technology and long service life
Drawing on the world's manufacturing processes, our professional team digitally analyzes the operation of various components. The internal structure is exquisite, and the service life of the equipment is greatly extended.
Large range of discharge adjustment and various purposes
The equipment has advanced discharge adjustment devices and wide range, which increase flexibility when you use equipment. Of course, we can meet a variety of processing requirements of customers.
Centralized lubrication system and easy maintenance
The crusher has a specially designed centralized lubrication system, which makes parts lubrication faster and requires less maintenance.
Jaw Crusher for Sale
Our company's products have the advanced functions with optimized performance and easy maintenance. In addition, it has long service life and high standard design. The equipment has high crushing efficiency. Over the years, we have worked closely with our customers to design jaw crusher. We learn the basic needs and can help the clients increase the productivity.
Different types of construction sites can meet various requirement. In addition, it is very important for customers to choose the right crusher. Of course, according to long term experience, our firm produces a range of equipment to meet the application needs. If you are interested in our products, please get in touch with us as soon as possible. Our staff can offer the professional details you want purchase.