Cone crusher is a crushing machine which is suitable for raw materials in the metallurgy, construction, road construction, chemical and silicate industries. According to the different crushing principle and different product particle size, it is divided into many models. The crusher is widely used in many sectors such as mining, smelting, building materials, roads, railways, water conservancy and chemical industries. It has large crushing ratio and high efficiency. the uniform product size is suitable for medium and fine crushed ore, rock and others.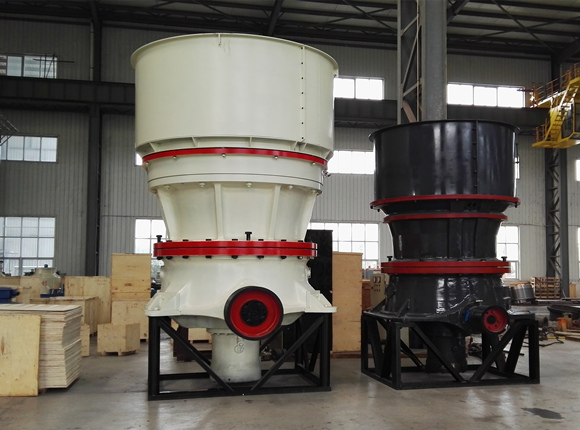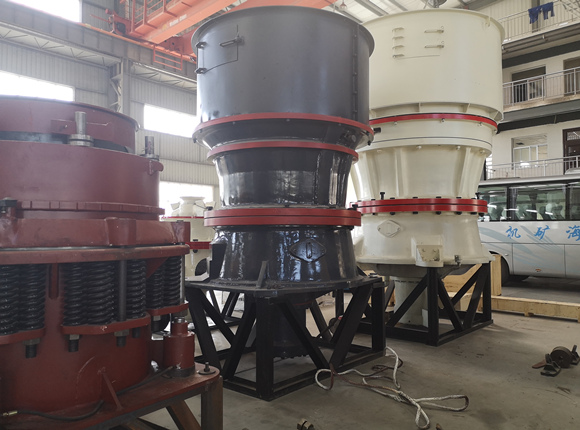 Why To Choose Our Company Cone Crusher
Wide Options and Various Functions of Cone Crushing Machine
On the one hand, the cone crushers give the users all the options you need to work efficiently. A wide range of different crushing chambers are available for various applications with high performance. It has many functions with easy operations, and high production efficiency. It can allow the operators to run the crusher at the highest performance level under variable feed conditions without overloading the cone crushers.
Excellent Group – Aimix Group
On the other hand, we are proud to offer high quality equipment and tools for the mining and aggregate production industry. We have earned a reputation for performance over the years. We want our own customers to increase productivity through our products. Our firm can offer excellent support to help you choose the right tool. In addition, our team can still provide follow-up support after you purchase it. If you would like to learn more about Aimix crusher products or any of our products, please contact us.
The Difference Between Cone Crusher and Rotary Crusher
The structure of the grinding chamber is different.
The movable cone support model is different.
Discharge port adjustment model is different
The safety devices are different.
If you want to learn more rotary crusher details, or other crushers, you can consult our staff. We give the useful information. Or, you are interested in our products, please get in touch with us as soon as possible. You will get the high standard equipment from professional crusher manufacturer and supplier form China.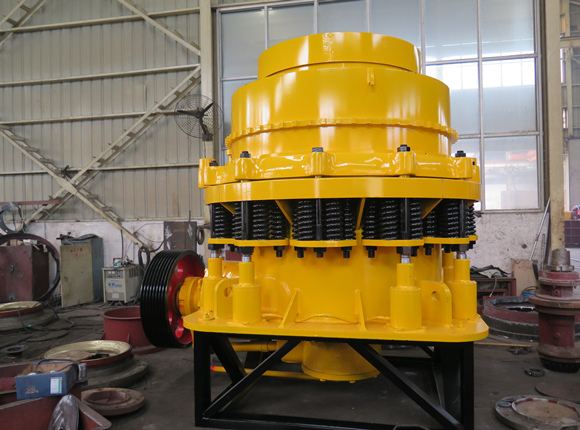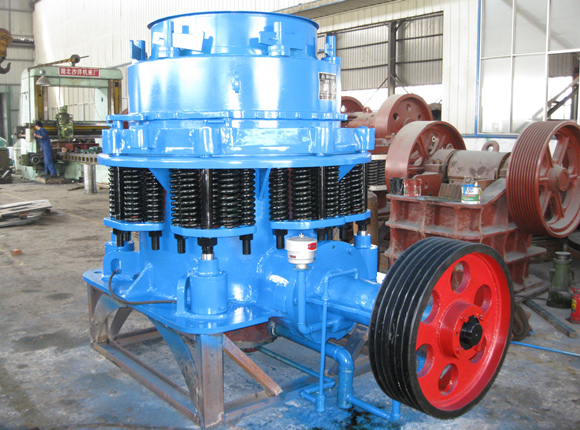 Various Types of Cone Crusher from Excellent Company
As we know, the cone crushing machine is the main equipment which is used for metallurgy, chemical industry, building materials, road construction and other industrial sectors to crush and finely crush various ores or rocks or other different harness. It has various advantages of advanced structure, stable operation, high production efficiency, convenient adjustment and good product particle size uniformity. According to the structure type, it can be divided into WKS series high efficiency cone crusher, PY series cone crusher, single cylinder hydraulic cone crusher, and multi – cylinder hydraulic cone crusher in our company.
APWKS Series high efficiency cone crushing machine
If the customers want to purchase the ideal product with high efficiency and low maintenance, the cone crushing machine is the best choice for your business. Through continuous development and improvement, the product has good structure and excellent performance in installation, use, maintenance.
APPY Series cone crushing machine
The series is suitable for metallurgy, chemical, construction industries, and other projects. It is mainly used for the ores and rocks of hardness. It has many advantages with high efficiency and convenient adjustment. According to different applications, the type can be divided into three kinds with primary crusher – PYB series, secondary crusher – PYZ series, and tertiary crusher – PYD series. They have different functions and applications. If you want to learn more details, please directly email us.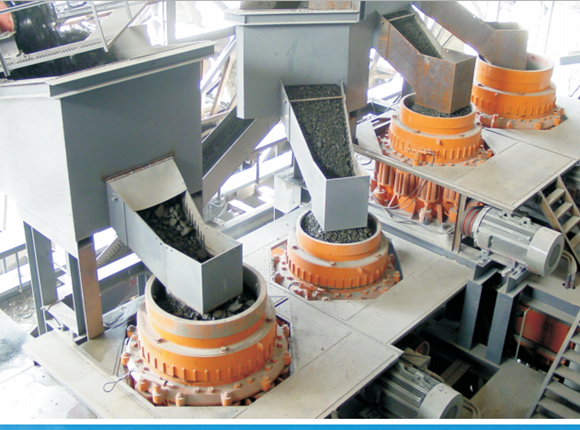 Hydraulic Cone Crusher
Our company's hydraulic cone crushing machine is made of the world's advanced crushing technology and has advanced cutting cone crusher. It is widely used in metallurgy, construction, transportation, chemical industry and building materials industry. It is suitable for crushing various ores and rocks with hard and medium hardness. Our products can meet the users' requirements for various processes, various production volumes and different models. There are popular two types single cylinder hydraulic cone crushing machine and multi- cylinder hydraulic cone crushing machine.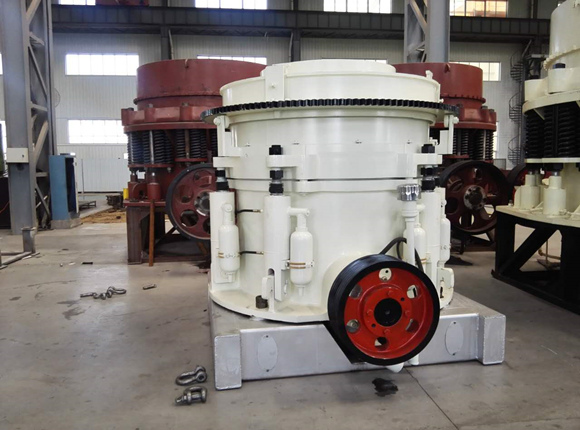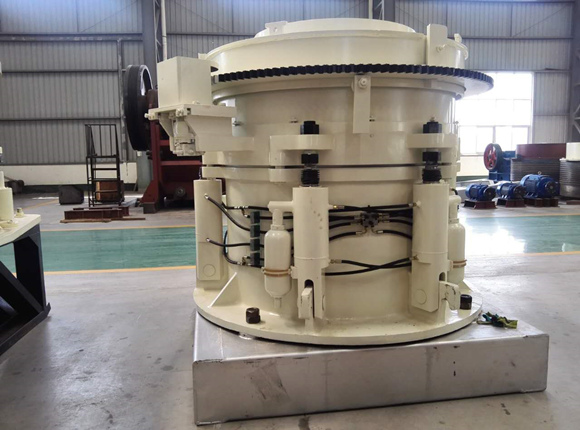 Single cylinder hydraulic cone crushing machine
Single cylinder hydraulic cone crushing machine is suitable for crushing equipment for fine and ultra fine operations. The series of crushers are divided into into HCX and HCM types, which are used for coarse crushing, medium crushing and fine crushing. They can well transfer the material to the range of required particle size, which can meet the needs of customers.
Multi – cylinder hydraulic cone crushing machine
It is the new generation product and the most ideal equipment for mining and stone crushing. It can crush many different ores and rocks of hardness. It is suitable for stone production, artificial sand, ore dressing production, etc. The hydraulic cone crusher is a high performance crusher equipment. In the design, it improves the speed, stroke, and crushing cavity type, which optimizes the inter-granular lamination crushing. It can significantly increases the output and greatly improves the shape of the product.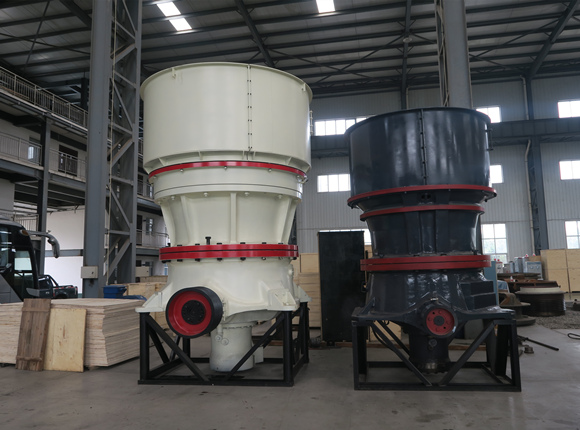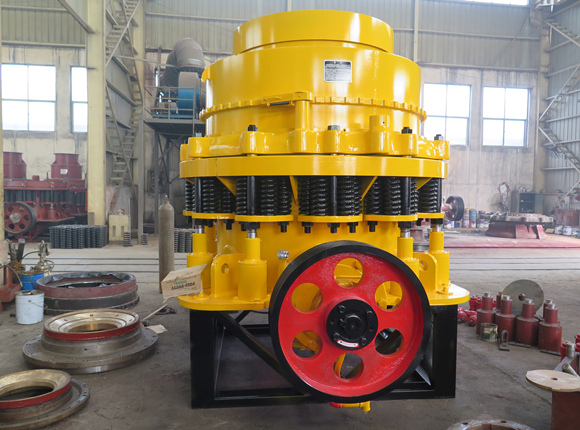 Various Advantages of Cone Crusher
It has large crushing ratio and high production.
It has reasonable structure. In addition, it can make consumable parts consume less and operate at low cost.
It can achieve laminated fracture, and excellent finished grain shape.
It can finish hydraulic protection and hydraulic clear chamber, high degree of automation, reducing downtime.
It has thin oil lubrication, reliable structure and advanced design, which improves service life.
It has a variety of crushing cavity types. The machine has the flexible application, and adaptability.
It has easy maintenance, and simple operation system.
It provides higher production capacity, the best product shape. In addition, it can be easy to automatically control, with maximum reliability and flexibility, which can truly create more value for users.
Safety Design of Cone Crusher for Sale In China
It is very important for customers to ensure product's safety and high efficiency production. Our team adopts the tried and tested technology, which can offer the high reliability and good performance while so increasing operation safety. Through years of filed research and experience, we can understand the challenges about purchasing a high standard product and spend small investment. Of course, we can ensure the smooth operation. We are firmly committed to providing the customers with long service life equipment, which makes it efficiently work. If you have any questions about our cone crushing machine, please contact us as soon as possible. We have the professional team to help you.