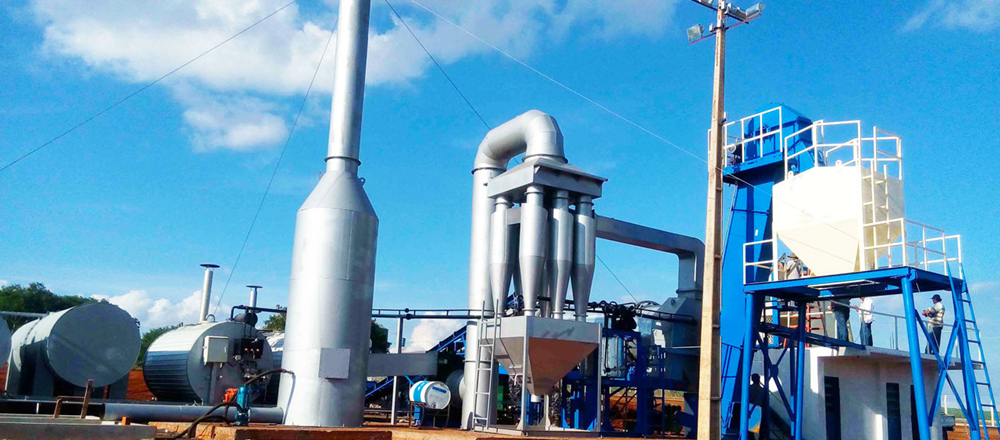 Small asphalt plant is the latest generation of asphalt plant products of our company, which is convenient for quick transportation and installation. It has modular design and compact structure. The entire disassembly and installation work can be completed within short time, which greatly saves manpower and material resources. The plant equipment can travel on different roads. For the scattered construction and small construction volume, the equipment is the ideal choice for operation.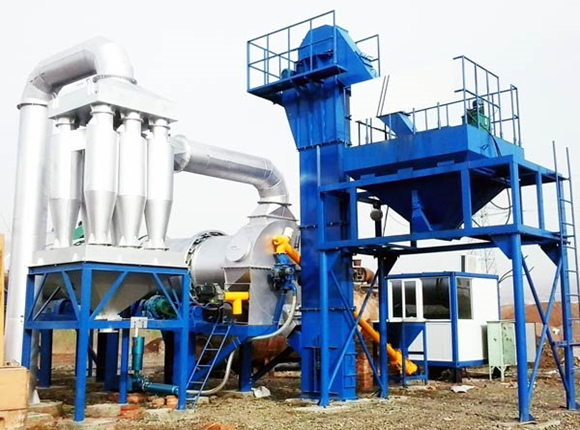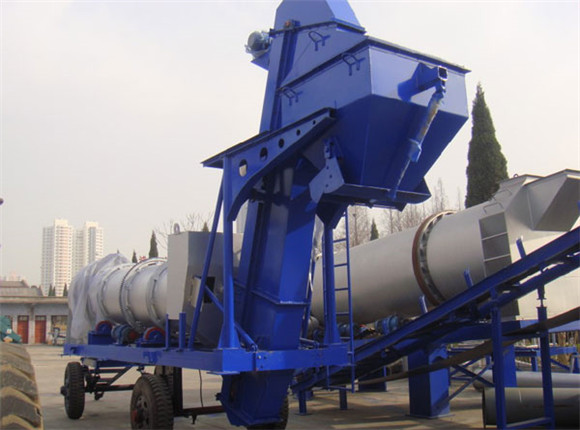 Asphalt Plant Specifications: Please click below and learn more.
ALQ Asphalt Plant
Type
ALQ40
ALQ60
ALQ80
ALQ100
ALQ120
ALQ160
ALQ200
ALQ240
ALQ320
Capacity(t/h)
40
60
80
100
120
160
200
240
320
Mixer(kg)
600
800
1200
1300
1700
2300
2800
3300
4500
Mixing cycle(s)
45
45
45
45
45
45
45
45
45
Dry capacity(t/h)
50
80
100
120
150
200
260
300
400
Fuel
Diesel, heavy oil, natural gas, liquefied gas, pulverized coal
Dust filter
Gravity dust filter+ Cyclone dust filter + Bag dust filter/ Water dust filter
Bag dust Filter area(m2)
260
380
420
420
520
620
820
1050
1224
Fan motor (KW)
37
45
55
55
75
110
132
150
185
Vibrating layer
4
4
4
4
4
5
5
5
6
Asphalt tank(t)
Option, 10-40T or Depend on request
Asphalt heating system
Heat conducting oil furnace or Direct heat asphalt tank
ALYQ Mobile Asphalt Plant
Type
ALYQ40
ALYQ60
ALYQ80
ALYQ100
ALYQ120
ALYQ160
Production Capacity(t/h)
40
60
80
100
120
160
Mixer(kg)
600
800
1200
1200
1700
2200
Mixing cycles(s)
45
45
45
45
45
45
Capacity(t/h)
50
80
100
120
150
200
Fuel
Diesel, heavy oil, natural gas, liquefied gas, pulverized coal
Dust Filter
Gravity dust filter+ Cyclone dust filter + Bag dust filter/ Water dust filter
Filter area(m2)
260
370
420
480
510
620
Vibrating layer
4
4
4
4
4
5
Asphalt tank(t)
Option, 10-40T or Depend on request
Asphalt heating
Heat conducting oil furnace or Direct heat asphalt tank
ALT Drum Mix Plant
Type
ALT20
ALT40
ALT60
ALT80
Production Capacity(t/h)
20
40
60
80
Total Power(kw)
50
75
123
140
Fuel Consumption(kg/t)
5.5-7.0kg/t(Fuel)
Effect of De-dusting(mg/Nm3)
Dust discharge concentration≤50(Bag dust)
Volume of Cold Aggregate Storage(m3)
4.0m3×4
Unloading Height(m)
3
Control Mode
Manually, Semi-Auto/ Auto
Various Advantages of Small Mobile Asphalt Plant
The main functional components of the continuous asphalt mixing equipment are integrated into one trailer. The other auxiliary function modules are also designed with mobile models. They occupy less space. In addition, they has many advantages with quick installation, and convenient transportation. It can be re-produced in a short period after the transition.
The small asphalt concrete production has simple operation process. The control system has high precision, high reliability and stable performance.
our team has table and reliable continuous dynamic ratio measurement technology for aggregate, powder and asphalt.
We can design the reasonable combination of drying drum with regenerative ring and forced mixing host, high proportion of recycled raw materials.
we have the features of low energy consumption, low emission, and green environmental protection.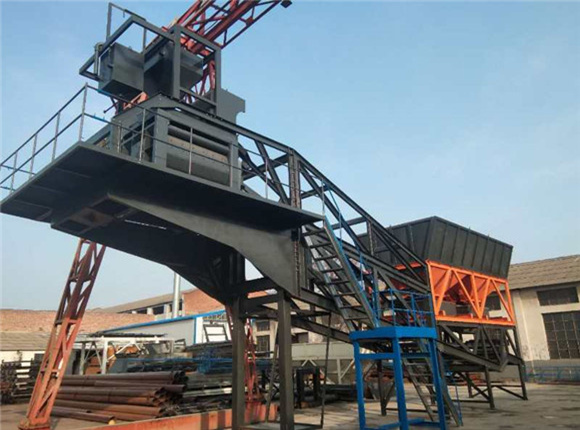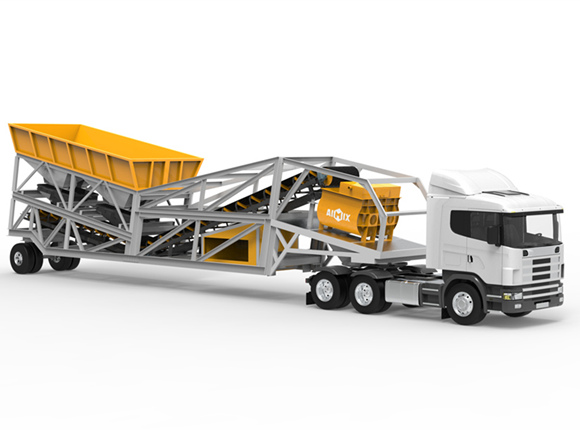 Mobile Small Asphalt Plant Working Parts
Although it has small operation parts in operation, it has a series of component composition with cold material system, drying drum and combustion system, mixing floor, vibrating screen, hot silo, weighing system, mixer, dust removal system, mineral power system, asphalt storage tank, heat transfer oil heating system, control system, etc. All the components are independent of each other and seamlessly lined.
Cold material supply system
It has four sets of cold silos and feeding belt conveyors, which are integrated into one frame. It can has single bridge and semi-mounted structure. There are separate support legs under working conditions.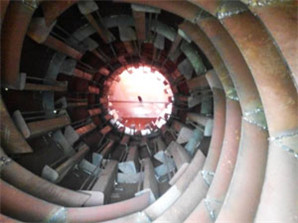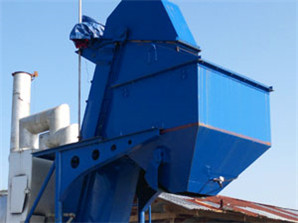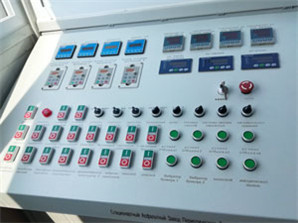 Drying system
The drying drum and burner are integrated into one frame, semi-mounted structure. It has double bridge bearing. There are independent support legs under working conditions. It has all the technical advantages of stationary mixing. The drying drum discharge port is equipped with a temperature measuring device to monitor the discharge temperature in real time.
Mixing tower
The vibrating screen is hoisted to the frame platform under transport. It has double bridge bearing. In the working state, there are independent legs, which adopt the squat design to meet the direct transportation. It has large capacity hot aggregate silo. We adopt the double horizontal shaft mixer and pneumatic rotary discharge door.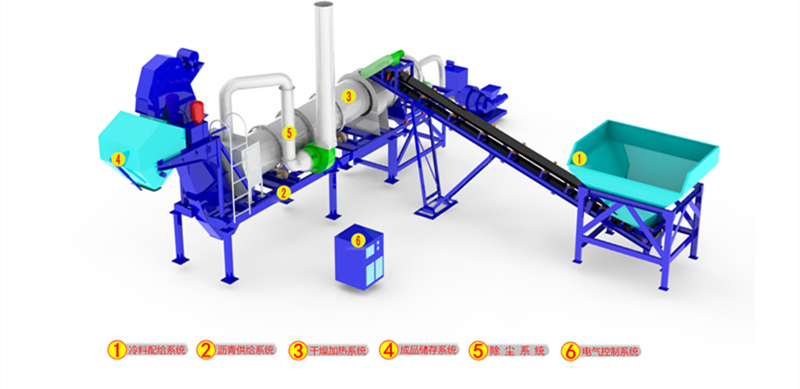 Dust removal system
It has bag dust removal system, induced draft fan, piping, etc. They can be integrated into one frame. It has double bridge bearing. There is independent support under working conditions. The bag dust removal inlet and outlet have temperature detecting devices to detect the temperature of the bag filter in real time. The fan damper electric control. According to the air supply demands, there is a computer automatically or manually adjust the size of the damper, which is the beat working state of the fan and the entire mixing plant.
Power system
The frame integrates many structure system with the silo, power hoist, and power spiral. It has single bridge bearing. The power silo is provided with a high and low level gauge, and the top of the silo is equipped with a dust collector.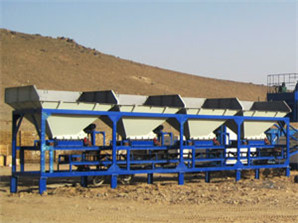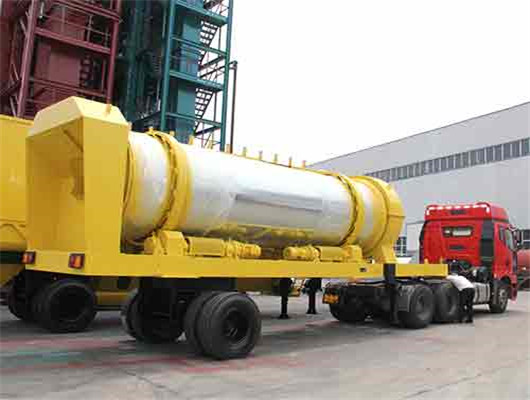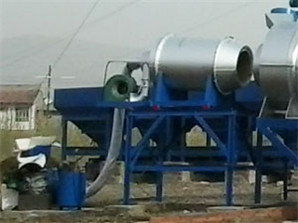 Asphalt supply system
Asphalt is heated by heat-conducting oil, which is easy to operate, safe, and reliable. The heat transfer oil is concentrated and heated, which is more economical and practical. The asphalt pipeline adopts a double layer structure with heat transfer oil between the inter layers. The users can choose the optional direct thermal asphalt asphalt tanks.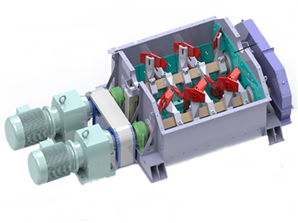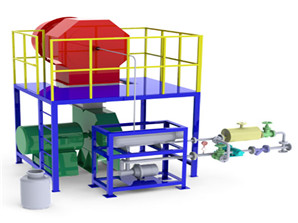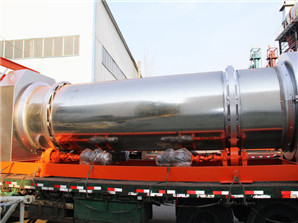 Electrical control
We adopt the international renowned brand electrical components, which are reliable performance and durability. It adopts PLC microcomputer control technology, which is easy and convenient to operate. The operation interface is animated and simple and clear. In addition, it has large capacity recipe storage. The containerized control room is rugged and economical. It is provided with a heat insulation layer and has good sealing performance. You can select manual or automatic operation according to requirements, which is free to switch.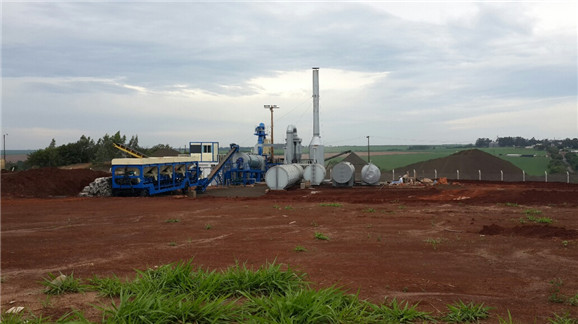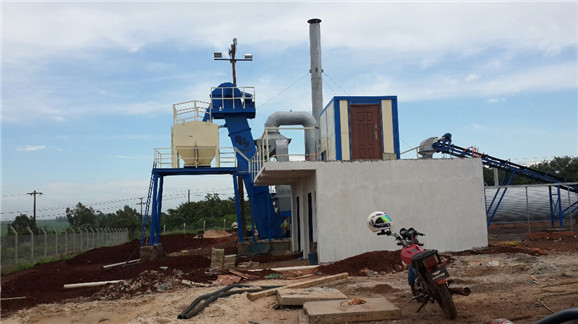 How to Safely Operate Small Asphalt Plant
As the asphalt mixing plant manufacturer, we will make you now the safe use of small asphalt mixers. The small asphalt plant should be placed on a flat surface. Before the work, the users need advanced air-conditioned test to use. In addition, the customers need regularly check the damage of the components of the mixer, such as whether the mixer blades are bent or not, and whether the screws are knocked down or loose. When stopping work, the users turn off the power in time and lock the switch box to ensure safety. Although it is small plant, we also pay attention to each part running and operation.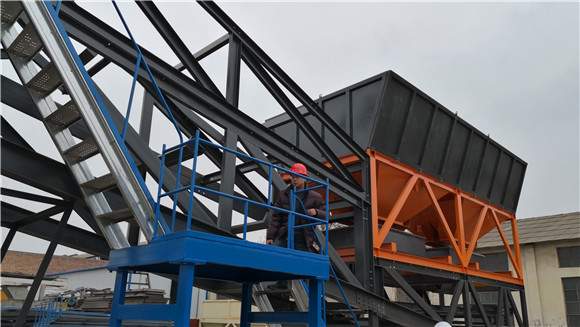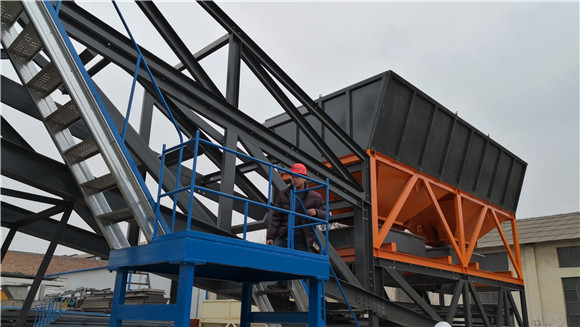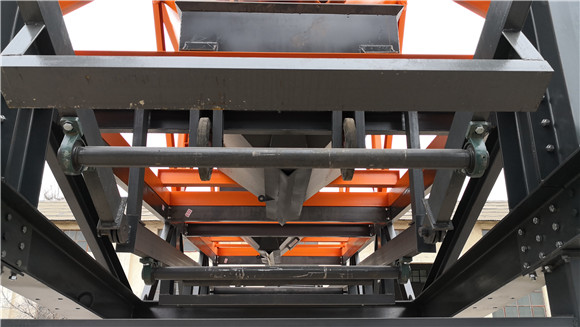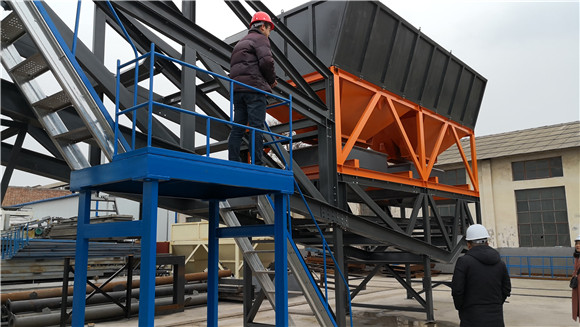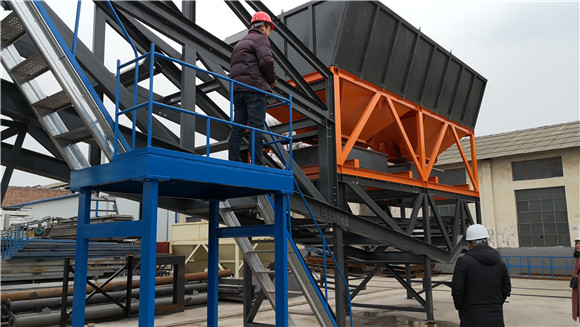 Professional Small Asphalt Plant Investment from China
The small plant has strong professionalism, which can improve the strength and properties and physical forms of raw materials. The type can promote the high homogenization degree of the mixed materials. The small plant equipment has strong durability in operation and stable transportation. In addition, it has unique sealing equipment, which ensures no slurry leakage and high mixing efficiency.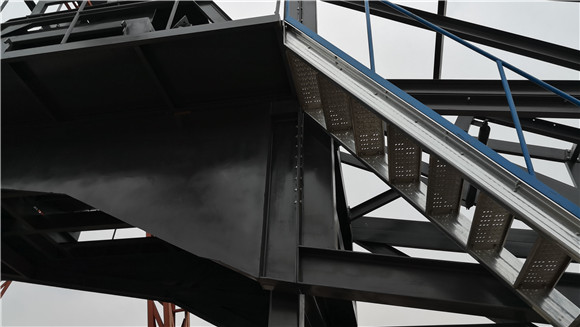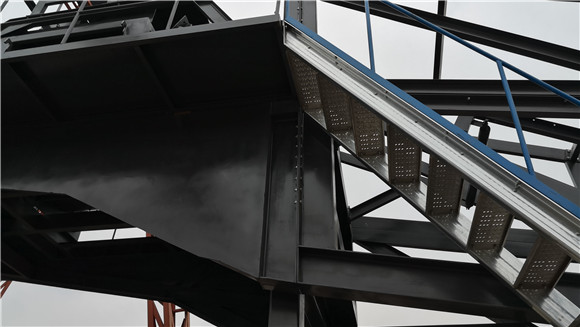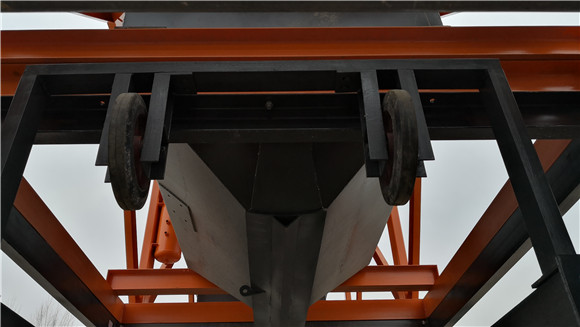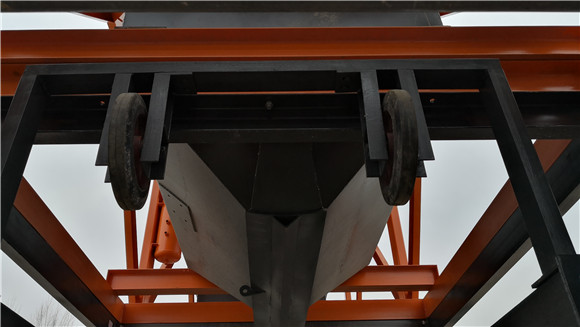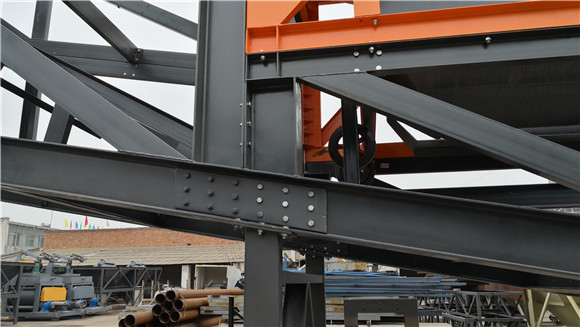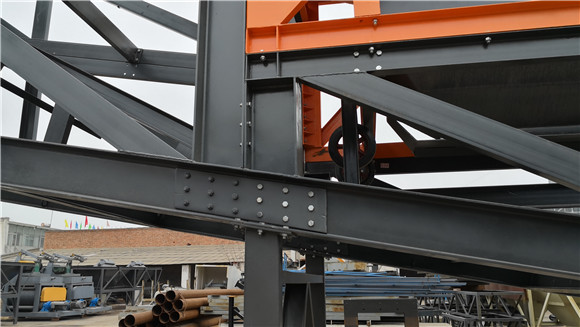 It is a versatile mixing and ranking system with a wide range of applications and a unique body plan that allows for quick mixing. Some different types of mixers can be used for different engineering quantities with better functions. It is simple to customize according to different requirements. When you want to invest the small plant, please choose our products. You will get more benefits.
Excellent Small Asphalt Plant for Sale
Asphalt mixing plant has gradually evolved from small type to medium-sized type. The demand for asphalt mixing plant in remote areas is still dominated by small and low-cost mixing plants. The requirements for equipment for large-scale national high-grade road construction need large asphalt plant. Because the small asphalt mixing plant can meet the construction requirements of highways and other high-grade highways, it is the most suitable investment product for the asphalt mixing plant market, both in terms of scope of application and investment cost performance. If you are interested in our small plant, please contact us to get more detail information.