Aimix just packed and shipped one set of ABJZ30C cement mixer pump to Malaysia in January. Before packing the machine, we usually tested the machine to make sure every part could work normally so that our customers could use it the moment they received it.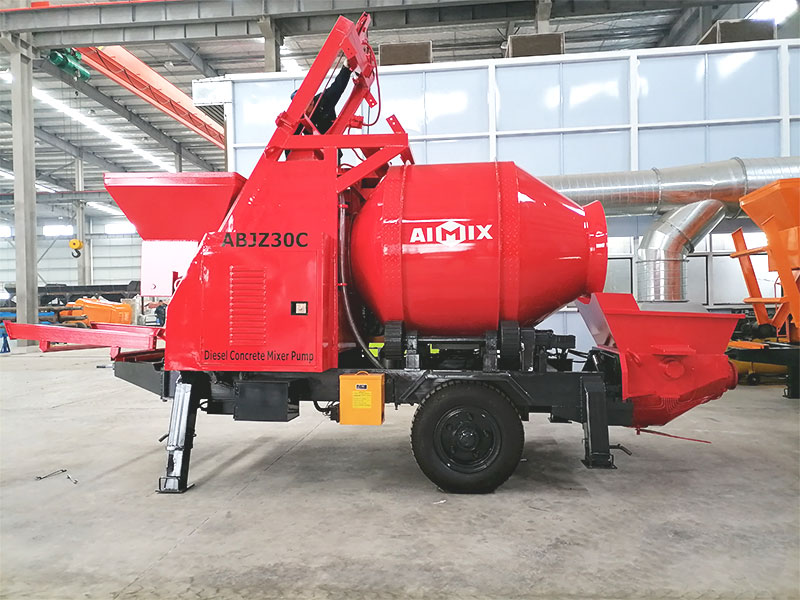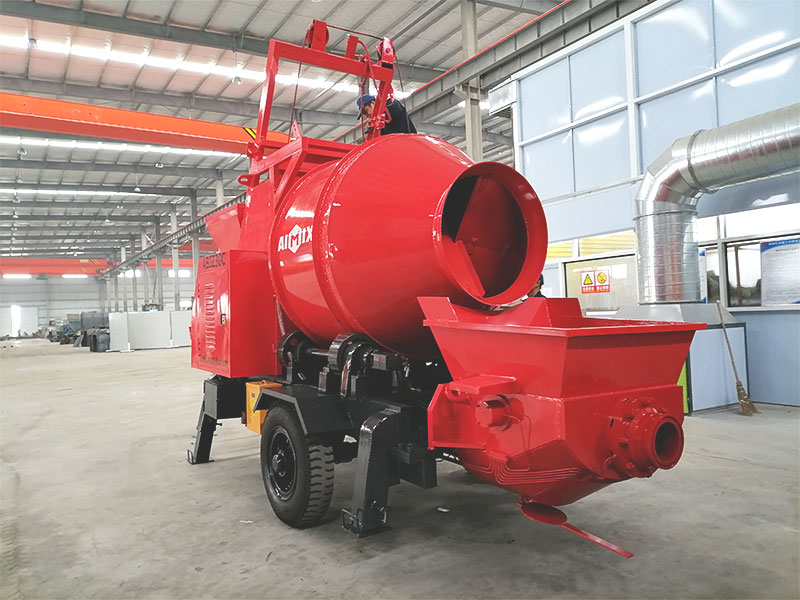 Why Choose the Aimix Mixer Concrete Pump?
1. It has few functions in one unit, including self-loading the aggregate materials, mixing the concrete in the mixer drum, discharging the ready-made concrete to the filtering hopper, and pumping the concrete mortar to a position along with a few meters of pipes.
2. It uses a hydraulic device to pump the concrete, which will lower the pipe blocking rate and pumping failure rate.
3. It has high cost-effective performance. Due to its multifunctional features, buying one set of concrete mixer pump is equivalent to buying one set of concrete trailer pump and a piece of concrete mixer equipment at the same time.
4. It has a wheel-base so that you can easily drag it to any site you want.
5. It has a lifting hoist to convey and discharge the cement or gravel or other aggregate materials to the mixing drum. It will help you to save your labor hiring cost and working intensity.
6. Its concrete output is around 30m3 per hour.
7. Its maximum horizontal pumping distance is 600m, and its maximum vertical pumping height can reach to 120m.
8. It is widely used for rural self-built houses construction, high building construction, bridge construction, factory construction, and so on.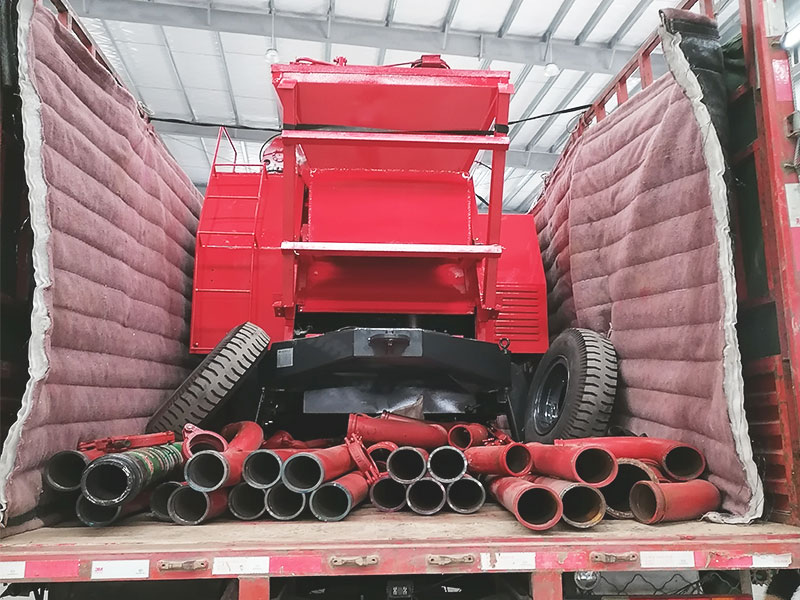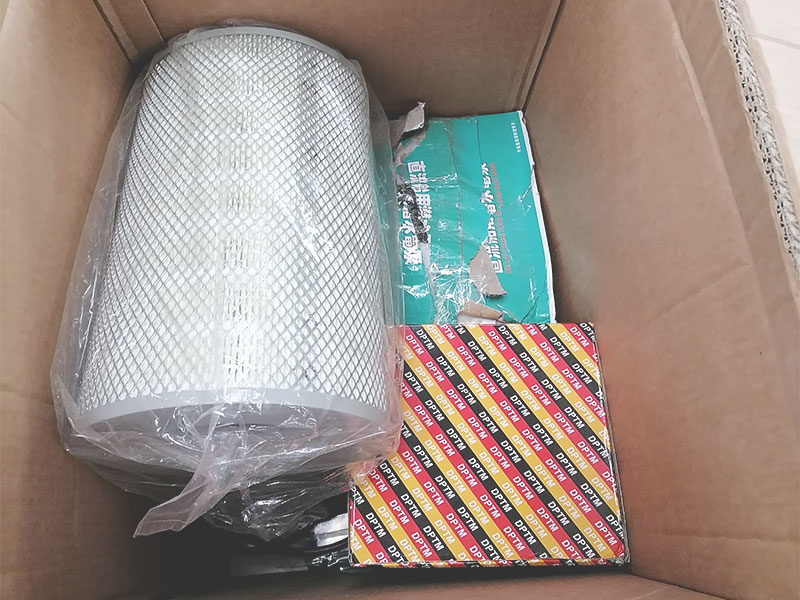 If you want to learn more details about our mixer pump machine, contact us now! Aimix Group has professional pre-sale and after-sale service teams that can provide you with fully detailed information about the machines and working videos. Please tell us about your construction projects in Malaysia, and we will recommend you the right model and size to suit your actual demand.