Aimix sold one set of ABT80C diesel concrete pump to Malaysia. This order is from one of our old customers from Malaysia, Mr. Cheong. He once bought one set of aimix self loading concrete mixer truck in 2021, and this time he made this order for his foundation pouring work on January 15. Until now, he had received our pumping machine and sent us some good feedback.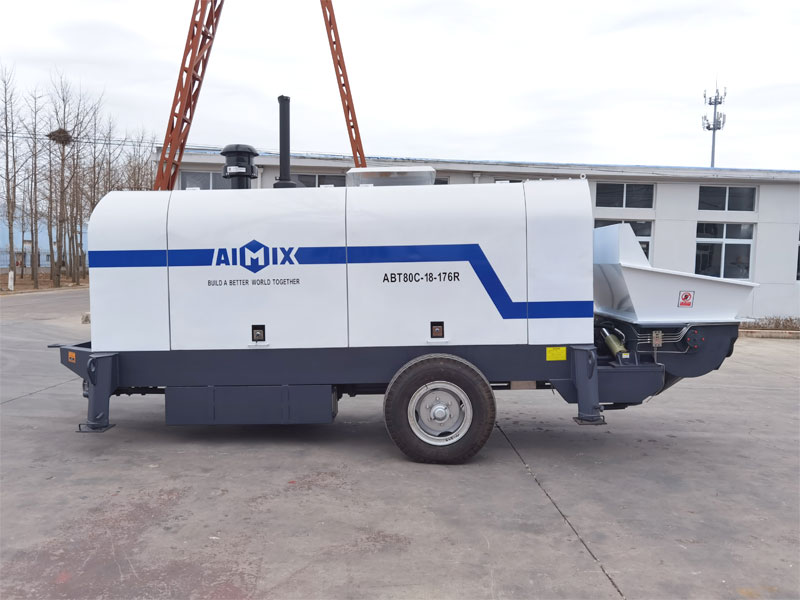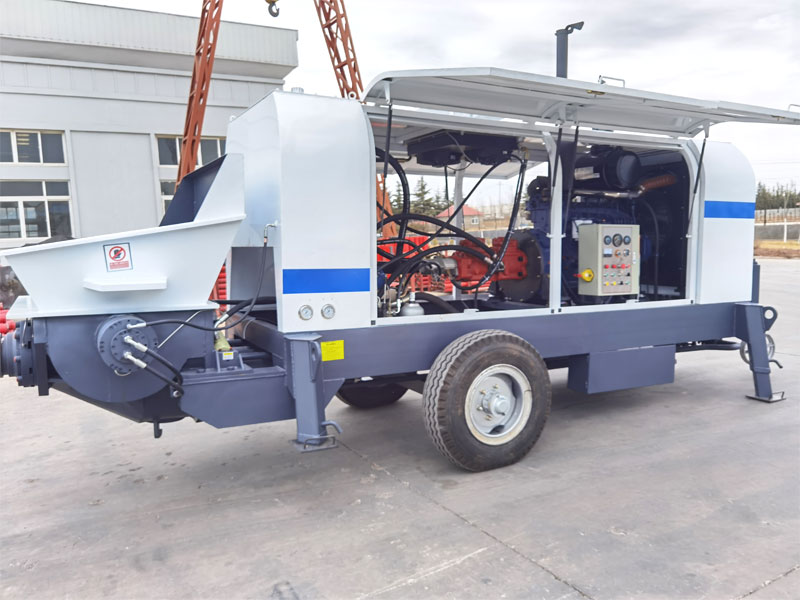 Mr. Cheong said our self loading mixer was perfect for mixing concrete on-site. But he still needed one pump machine to convey the ready mixed concrete to some remote distance. After he contacted our sales and told us about his requirements. Our sales immediately recommended him our diesel concrete pump. Besides, our sales also sent him some working videos about diesel concrete pump and self loading mixer machine. Then, Mr. Cheong said these two machines are a perfect combination to work for his large foundation pouring works. At last, he bought one ABT80C pump.
How Does the Diesel Concrete Pump Work With A Self Loading Concrete Mixer?
What Projects Are Suitable for Using Aimix Self Loading Concrete Mixer and Diesel Concrete Pump Together?
With regard to these two machines, they have their own respective features and functions. The self loading concrete mixer truck is used for self-feeding aggregate, self-mixing concrete, self conveying concrete and self-discharging concrete. And the diesel pump is used for pumping the concrete through the laying pipes several meters away. Therefore, their combination can complete a lot of kinds of building construction projects. I list some in the following.
Floor pouring for high-rise buildings.
Foundation pouring.
Subflooring pouring.
Contact us now if you are also interested in aimix concrete pump for sale in Malaysia. We will send you full details about what you demand and more machine pictures and working videos.