One more good news for Aimix Group. There is one customer from Malaysia who just ordered a set of AS-3.5 auto loading concrete mixer. And now Aimix is packing the machine and ready for delivery this machine to the hand of our customer. Here I will show some pictures of the shipping pictures.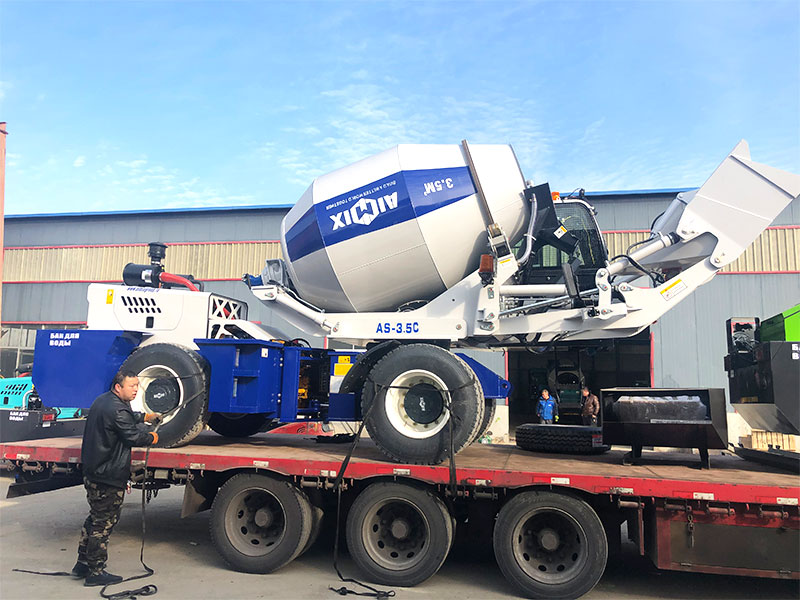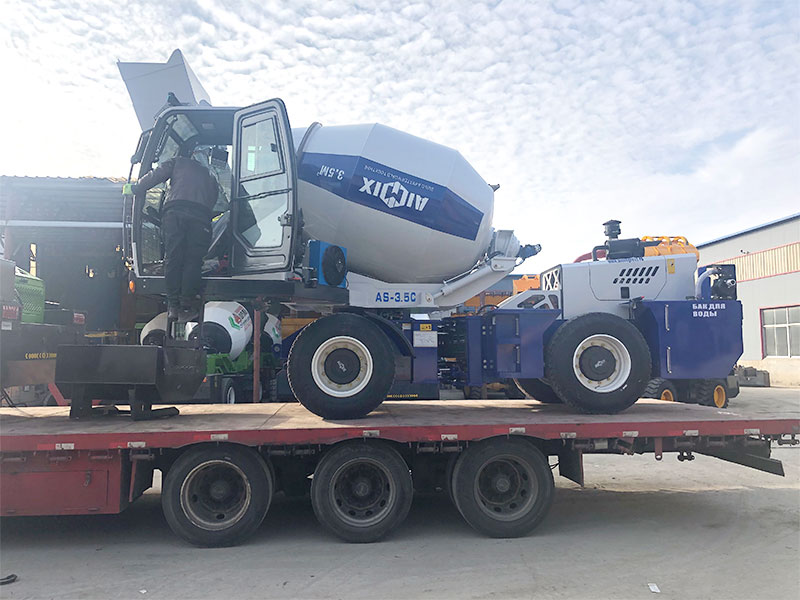 Why Is AS-3.5 So Popular?
AS-3.5 auto loading concrete mixer is the most popular model in Aimix Group. It is the most suitable size for almost all construction projects, for example, self-built house building construction, road paving and repairing construction, bridge construction, floor pouring construction, sewer construction, factory construction, and so on. There are a few advantages of AS-3.5, please go on reading. And you can send us messages if you are interested in our machines.
1. Its concrete mixing capacity is around 14m3/h, which is enough for most construction projects.
2. There is a mixer drum for mixing and discharging the concrete. And its biggest feature is that it can rotate for 270 degrees. Hence, it can easily unload the ready-made concrete out to the ground. And this feature is good for those construction projects that locate in narrow venues. What is more, the mixer drum capacity is 4740L. One batch will be enough for the concrete needed for your construction.
3. It can be packed in one small container so that it will save you shipping fees. You can have a look at our packaging pictures.
4. It can save you about 7 to 8 labor. As you can see, you will only need one driver sitting in the cab in front of the machine. And the driver can uses the fully automatical control system to command all the operations for this machine. In other words, less labor, less labor cost. Therefore, it will be a good investment if you want to save money.