One exciting news comes! Aimix 180m3/h mixing plant is successfully installed in Kuching, Malaysia. In 2021, this customer bought one set of block-making equipment from AIMIX. One year later, this customer makes an order from us again for one AJ-180 mixing plant in 2022. And today, our customer sent a few pictures and videos to share the installation details with us.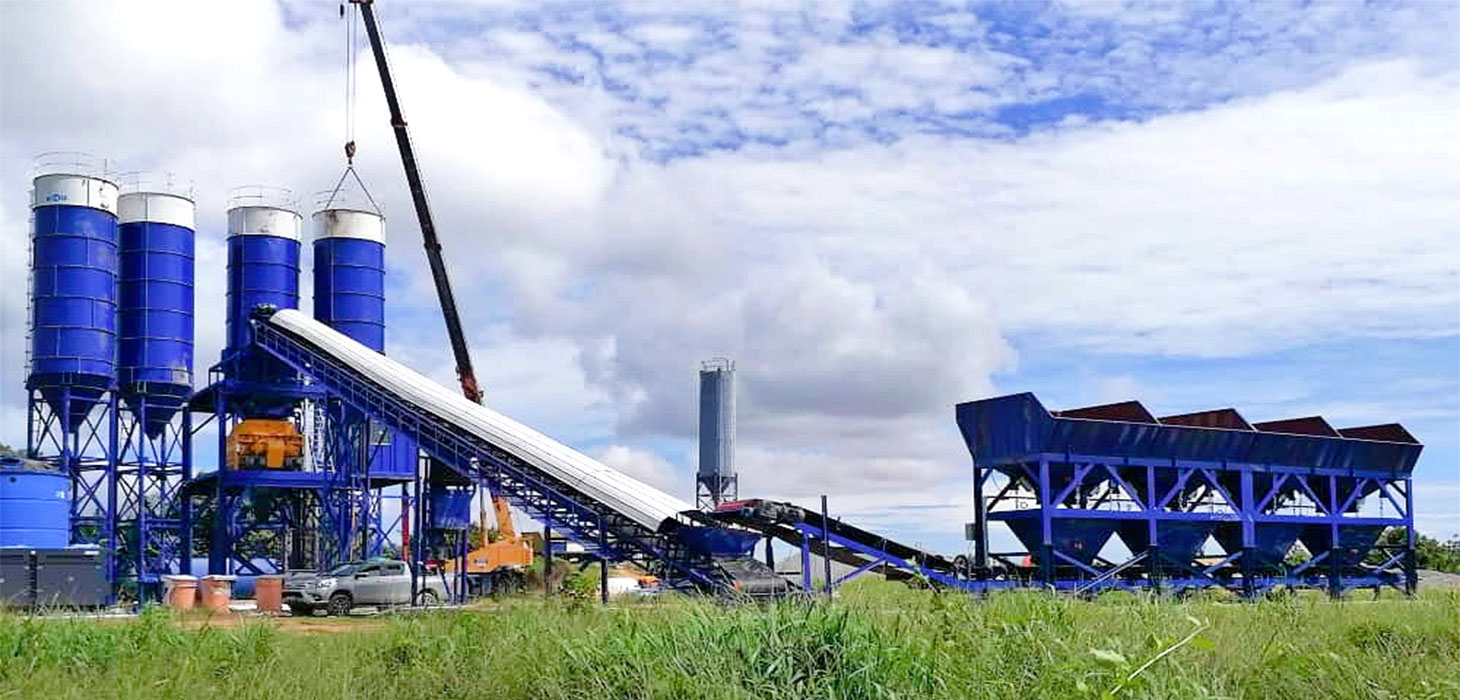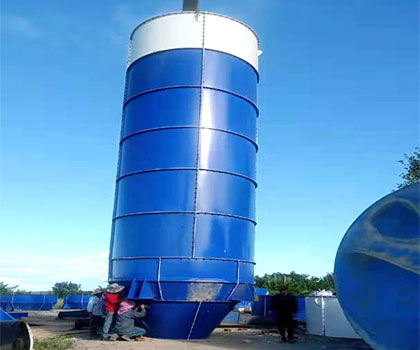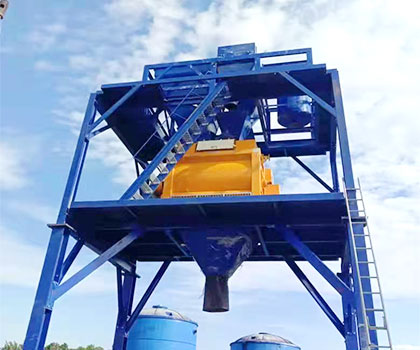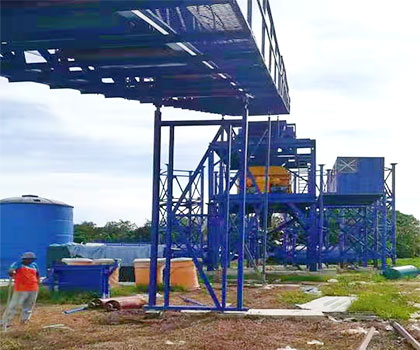 The Order Details
1. Concrete output: AJ-180 mixing plant can produce about 180 cubic of concrete per hour.
2. Aggregate materials loading method: AIMIX outfits this 180m3/h plant with a 4500L belt-type conveyor to load weighed aggregate materials to the mixer.
3. Applications: Our customer bought this AJ-180 plant for producing and selling concrete for local construction contractors in Kuching. Besides, our customer also uses this batch plant to produce and supply concrete for his own brick factory.
4. Customer feedback: Yes, our customer is one of the local ready mix concrete suppliers and cement brick suppliers in Kuching, Malaysia. And according to his words, AIMIX AJ-180 plant can make enough concrete to supply for his brick outputs of 20000 pieces of bricks per day, and sell 1000 cubic of concrete to several local building contractors at the same time. In other words, aimix batch mix plant has helped him to make a lot of money every day.
The Plant Installation Details
Since our customer has chosen THE TURNKEY service. Therefore, this plant is installed by the local after-sale service team of AIMIX GROUP. What is turnkey service? Please continue to read to find answers here.
1. Custom clearance. Aimix will be in charge of preparing paper data to the custom, and picking up the goods from the custom.
2. Goods delivery. Next, our service team will transport the machine and the parts to the customer's site.
3. Batch plant installation. After the products are transported to the site, our service team will bring the installation tools and vehicles, such as cranes, folklifts, and so on. Then start to install the plant, including building foundations, assembling all the parts, including silos of batch plant and concrete mixers, matching the electric lines, and so on.
4. Test the machine. When all the parts are installed well, our service staff will start to test the machine to make sure it can work normally to produce concrete.
5. Train the workers of our customer. Next, our service team will continue to train our customer's workers how to use the control system and operate the whole plant.
6. Turn the key to our customer. Finally, we will hand over the key to the hand of our customer. And then, our customer can start to produce concrete and make profit by our mixing plant.
Contact AIMIX GROUP now if you are interested in our mixing plant or our after-sale service in Malaysia. Tell us your need and project details, and we will reply you with details.