One set of Aimix AS-3.5 self loading mixer truck was exported to Malaysia in March. Its mixing capacity is about 14m3 per hour, which can be used as a small batching plant to supply your small-scaled construction projects.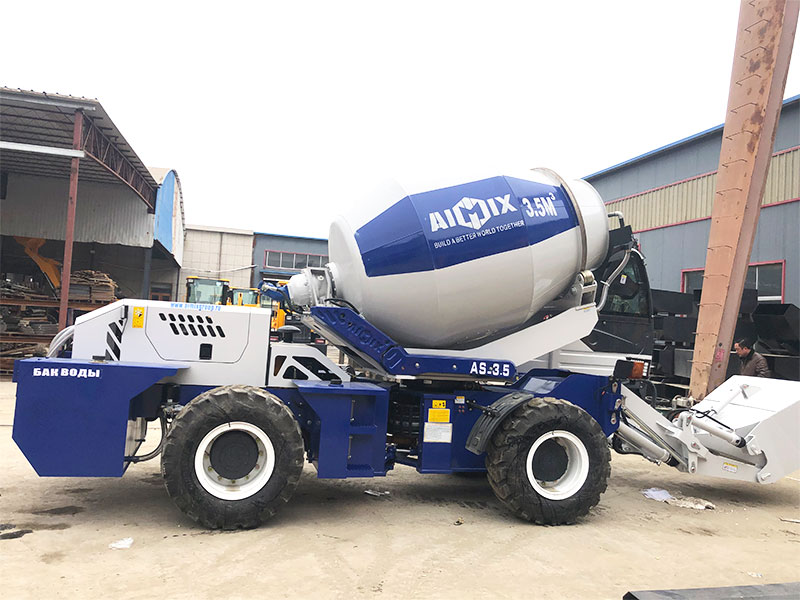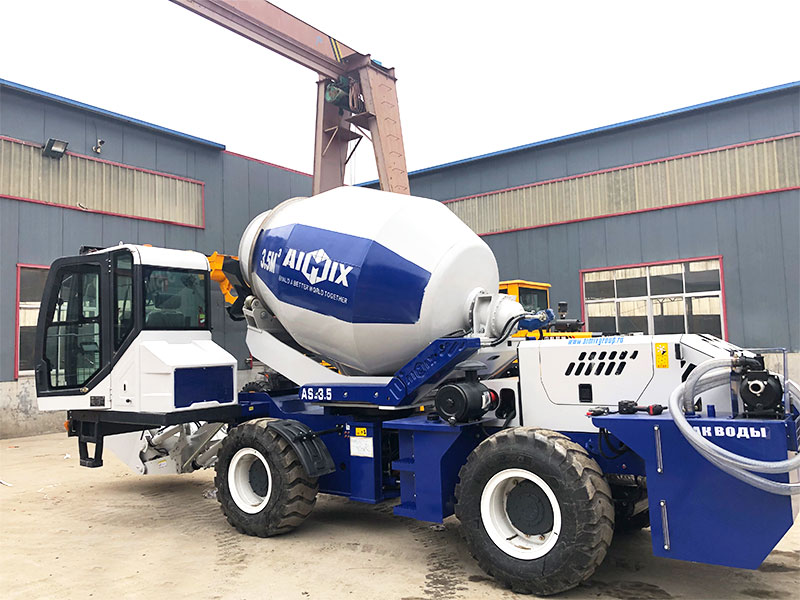 Applications of AS-3.5:
Aimix 3.5m3 self loading mixer truck is the most popular size for Malaysian market. It is widely used for many kinds of construction projects.
It is suitable for concrete floor pouring. Its main features of self-loading, self-mixing, and self-discharging can complete the mixing and pour of concrete at the same time.
It can be used as a mini concrete mix plant to produce concrete for the foundation construction.
It is applied for rural self-built house building construction. You can drive it to any house building site and make concrete at once. Its discharging capacity is 3500L, which is enough for your building work.
It is the right machine to produce concrete for the sidewalk due to its good mobility.
What Service Can Aimix Group Have?
As one of the leading self loading mixer manufacturers in Malaysia, Aimix Group has been a widely recognized brand in Malaysia.
Aimix Group has developed several agents in Malaysia. You can have a visit about our machines at any one of our local agents in Malaysia.
Aimix will supply life-long maintenance service once you make an order from us.
Aimix will give each of our clients some spare parts for free.
Aimix provides installation services and operator training services.
Aimix will give you an extra discount if you introduce new customers to us.
Please feel free to contact Aimix Group for any further questions about our self-loading mixer truck machines. Whether you are interested in the machine price, working videos or maintenance tips. And we will reply to you within 24 hours with fully detailed information. Get your inquiry now!