Another diesel trailer concrete pumping machine was shipped to Malaysia. That is a good news for Aimix Group. This customer searched on Google and founded our official website. After he checked our pictures and models specifications on our website page, he sent us an inquriry about the trailer pump. Here are some shipping pictures.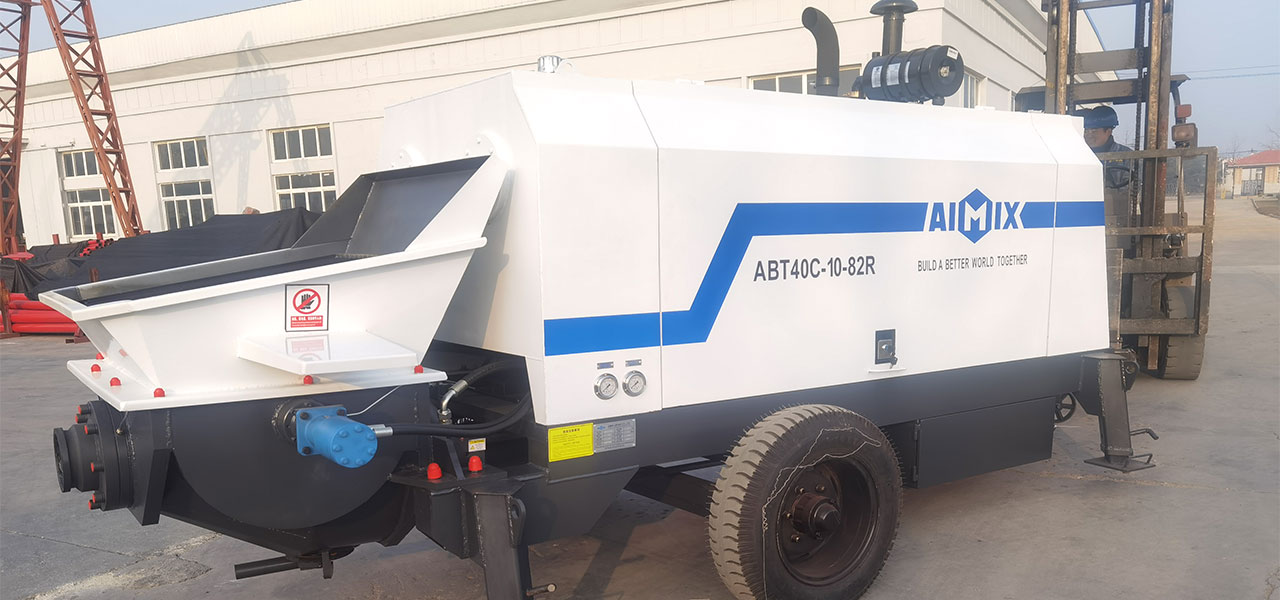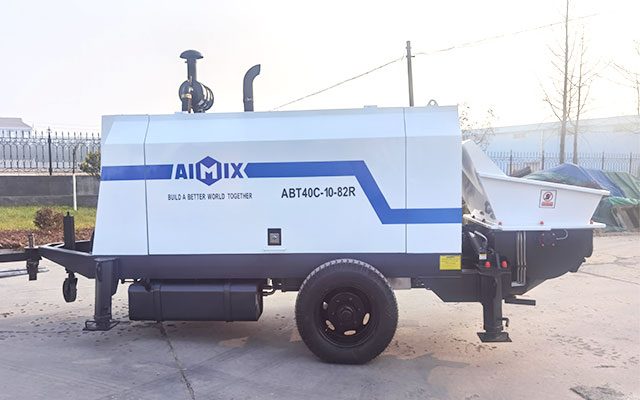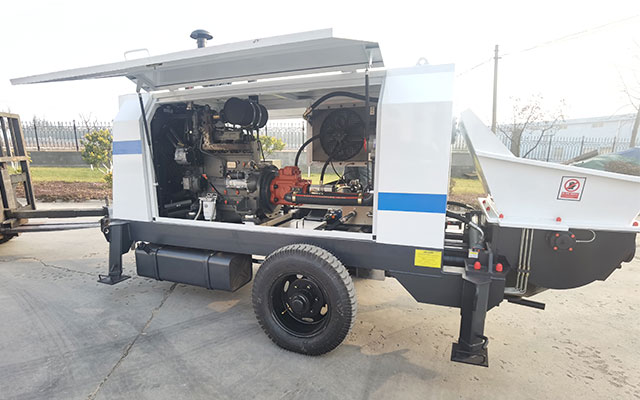 Why ABT40C?
Aimix has several models about the trailer concrete pumping machines, including the electric model and diesel model. Why did our sales recommend ABT40C for this customer? And please go on reading and we will show you the answers.
1. After this customer contacted us, our sales asked our client about his purposes of buying this pump.
2. he told us he was one of the local building contractor in Malaysia, and wanted to buy one trailer pump equipment to do the concrete pouring work for his self-built house construction projects.
3. What is more, he wanted to pump the concrete to about 30 meters high. And he told us, that his building projects were usually the villa projects in his local area. Therefore, he required the maximum vertical pumping distance was about 30-50 meters high.
4. Besides, he also demanded the pump should be very easy and convenient to move from different site to site.
5. Finally, our sales, Amy, recommended the ABT40C to our customer. There were two reasons for it. On the one hand, the maximum horizontal and vertical pumping distances were respectively 500 meters and 120 meters. Therefore, it was enough for this customer's use. On the other hand, our trailer pump machine was movable and could be easily dragged from one place to another place.
6. As a result, our customer adopted Amy's recommendations and made an order for ABJZ40C.
About the Shippment
Aimix will always focus on the delivery of the products so that our customers can have a good shopping experience from Aimix Group. Contact us if you are also interested in our machines.
1. Our service workers tested the whole machine and ran it for a while in the sake of making sure the machine went well before packing it into the cabin.
2. Then they put the pump unit and all the parts into the cabin.
3. Finally, our staff drove the truck loaded with the pump machine to the port. And about 15 days, our customer will receive the pump.