There was one customer from Malaysia who just ordered one set of ABT60C diesel cement pump trailer from Aimix Group. And now, I list some shipping diagrams below so that you can have a look at our machine.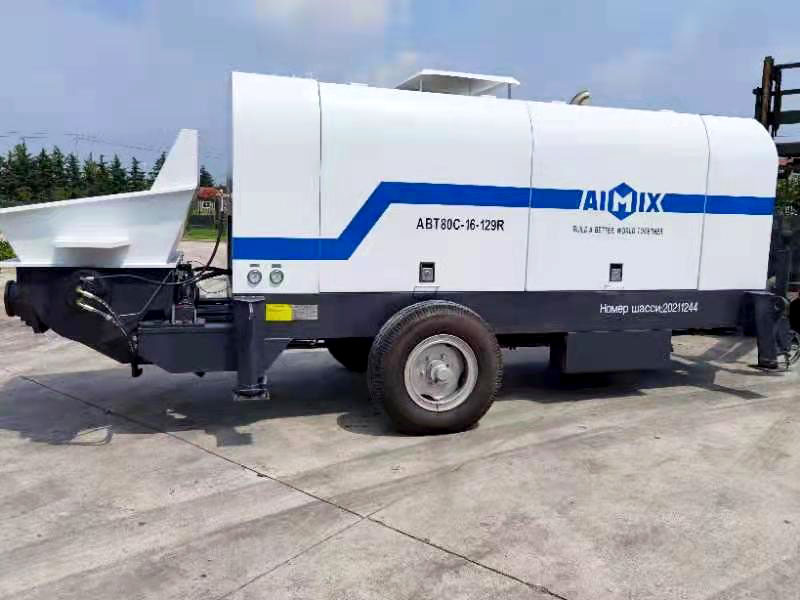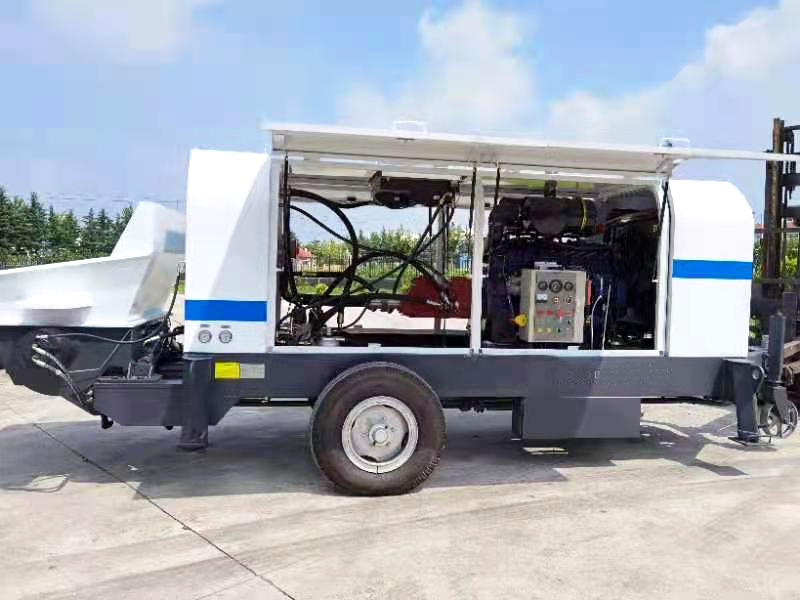 Features Details of ABT80C
I will list some good features of our ABT80C cement trailer pump here so that you will understand why our customer choose this model for his floor pouring construction projects. At the same time, I also hope these good advantages can help you to choose the right model in Aimix Group. Contact us for an inquiry now.
1. It can pump concrete to a long distance of 800 meters.
2. It is able to pump the concrete mixture to a vertical height of 200 meters.
3. It is suitable for foundation pouring construction work, floor pouring construction work, ground pouring construction work, and so on.
4. It has a wheel-base. Hence, you can easily tow it with a truck to any place you wanna go.
5. It has a self-cleaning function. Therefore, you can clean it in an easier way.
6. It is fully automatic controlled. Hence, it will save 5 to 7 workers for you for the same work, including filtering the concrete and conveying the concrete to the right position. In other words, it will save you a lot of money to hire extra stuff.
7. ABT80C pump uses hydraulic pressure to pump the concrete. And that is why it can pump the concrete to so much long-distance.
How Does ABT80C Cement Pump Work?
Since aimix cement pumps have been exported to the whole world for over 30 years. There are countless sets of cement pumping trailers working all around the world. Here I show you one cement pump trailer working video so that you can better learn our machine working principles. And this video shows that our pump machine cooperating with a truck mixer is pumping concrete to a 13th building for placing of concrete.